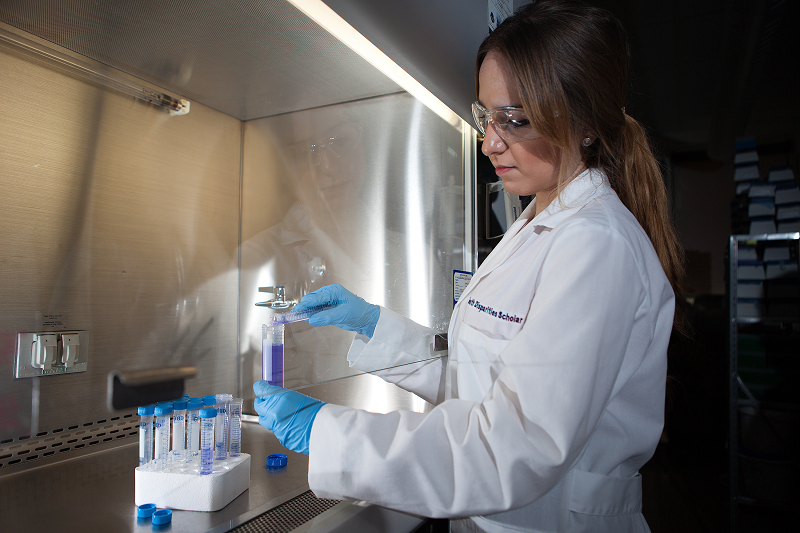 Publication Date
12-16-2019
Abstract
Hepatocellular carcinoma (HCC) is the fifth most common type of cancer diagnosed and the second leading cause of death worldwide. Despite advancement in current treatments for HCC, the prognosis for this cancer is still unfavorable. This comprehensive review article focuses on all the current technology that applies biomaterials to treat and study liver cancer, thus showing the versatility of biomaterials to be used as smart tools in this complex pathologic scenario. Specifically, after introducing the liver anatomy and pathology by focusing on the available treatments for HCC, this review summarizes the current biomaterial-based approaches for systemic delivery and implantable tools for locally administrating bioactive factors and provides a comprehensive discussion of the specific therapies and targeting agents to effciently deliver those factors. This review also highlights the novel application of biomaterials to study HCC, which includes hydrogels and scaffolds to tissue engineer 3D in vitro models representative of the tumor environment. Such models will serve to better understand the tumor biology and investigate new therapies for HCC. Special focus is given to innovative approaches, e.g., combined delivery therapies, and to alternative approaches—e.g., cell capture—as promising future trends in the application of biomaterials to treat HCC.
Recommended Citation
Chew, Sue Anne, Stefania Moscato, Sachin George, Bahareh Azimi, and Serena Danti. 2019. "Liver Cancer: Current and Future Trends Using Biomaterials." Cancers 11 (12): 2026. https://doi.org/10.3390/cancers11122026.
Creative Commons License


This work is licensed under a Creative Commons Attribution 4.0 International License.
Publication Title
Cancers
DOI
10.3390/cancers11122026