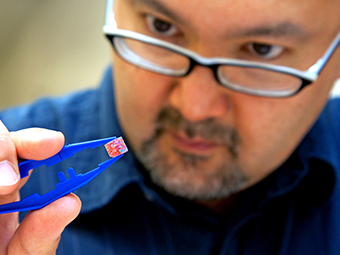 Abstract
Data analysis is one of the remaining bottlenecks in high-throughput EXAFS for structural genomics. Here some recent developments in methodology are described that offer the potential for rapid and automated XAS analysis of metalloproteins.
Recommended Citation
Bunker, G., et al. "New Methods for EXAFS Analysis in Structural Genomics." Journal of Synchrotron Radiation, vol. 12, no. 1, 1, International Union of Crystallography, Jan. 2005, pp. 53–56, doi:10.1107/S090904950402881X.
Publication Title
Journal of Synchrotron Radiation
DOI
10.1107/S090904950402881X