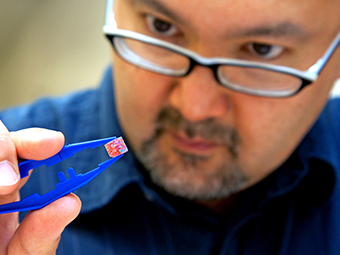 Abstract
In this study, a system for real-time face recognition was built using the Open Face tools of the Open CV library. The article describes the methodology for creating the system and the results of its testing. The Open CV library has various modules that perform many tasks. In this paper, Open CV modules were used for face recognition in images and face identification in real time. In addition, the HOG method was used to detect a person by the front of his face. After performing the HOG method, 128 face measurements were obtained using the image encoding method. A convolutional neural network was then used to identify people's faces using the SVM linear classifier algorithm.
Recommended Citation
[1]A. Boranbayev, S. Boranbayev, M. Amirtaev, M. Baimukhamedov, and A. Nurbekov, "Development of a real time human face recognition software system," Journal of Theoretical and Applied Information Technology, vol. 99, no. 7, pp. 1693–1705, 2021.
Creative Commons License


This work is licensed under a Creative Commons Attribution-NonCommercial-No Derivative Works 4.0 International License.
Publication Title
Journal of Theoretical and Applied Information Technology