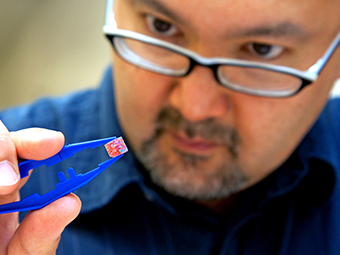 Title
The Space Public Outreach Team (SPOT): Adapting a successful outreach programme to a new region
Abstract
The Space Public Outreach Team (SPOT) recruits and trains undergraduate ambassadors from all disciplines to deliver astronomy and space science themed interactive presentations. They deliver these presentations to primary and secondary schools and organisations across the state of Montana, USA. SPOT was started in 1996 by physics graduate students at Montana State University, USA, and it has grown to reach an average of 10 000 students per year for a low institutional cost of less than five dollars (four euros) per student. In the last year, the Montana SPOT model has been adopted in the state of West Virginia. The West Virginia SPOT programme also shows great potential, with eleven ambassadors trained to give two new feature presentations, reaching over 2600 students. In this paper, we describe how the Montana SPOT model works in practice and discuss how this model was adapted with new resources, and for a new audience, such that others may also adapt the programme to inspire space science interest for their own particular setting. We invite these groups to plug into the SPOT brand to broaden the impact of astronomy and space programmes and applications in their own region.
Recommended Citation
Williamson, K., Jardins, A. D., Grimberg, I., Larson, S. L., Key, J., Larson, M. B., Heatherly, S. A., McKenzie, D., & Littenberg, T. B. (2014). The Space Public Outreach Team (SPOT): Adapting a successful outreach programme to a new region. Communicating Astronomy with the Public Journal, 16, 8.
Publication Title
Communicating Astronomy with the Public Journal