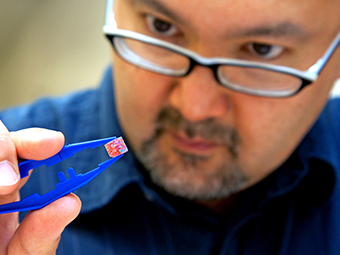 Title
Raman Spectroscopy of Carbonaceous Materials: A Concise Review
Publication Date
9-30-2011
Abstract
A critical review focused on the Raman spectroscopy of carbonaceous materials and of polymer-based nanocomposites that contain carbonaceous (nano) materials as fillers is presented. The origin, assignment, and parameters (position, intensity, area, width, and shape) of main Raman modes (radial breathing mode, D-mode, G-mode, G'-mode, and so forth) as well as the effect of the interactions of carbonaceous materials on the parameters of these modes is briefly discussed. The effect of dopants and of polymeric matrices on the parameters of Raman bands is succinctly analyzed. The review will provide the basic and most elementary knowledge required to understand and discuss the Raman spectra of carbonaceous materials.
Recommended Citation
Chipara, Dorina Magdalena, Alin Cristian Chipara, and Mircea Chipara. "Raman Spectroscopy of Carbonaceous Materials: A Concise Review." Spectroscopy 26.10 (2011).
Publication Title
Spectroscopy