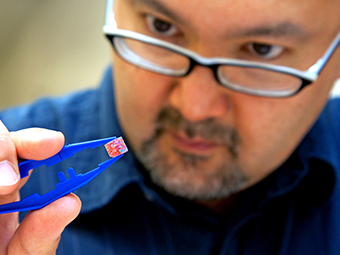 Abstract
The goal of this chapter is to cover the full scope of biosensors. It offers a survey of the principles, design, operation, and biomedical applications of the most popular types of biosensing devices in use today. By discussing recent research and future trends based on many excellent books and reviews, it is hoped to give the readers a comprehensive view on this fast growing field.
Recommended Citation
Touhami, Ahmed. "Biosensors and Nanobiosensors: Design and Applications." In Nanomedicine, edited by Alexander Seifalian, Achala del Mel, and Deepak M. Kalaskar. Manchester, UK: One Central Press, 2014.
Publication Title
Nanomedicine