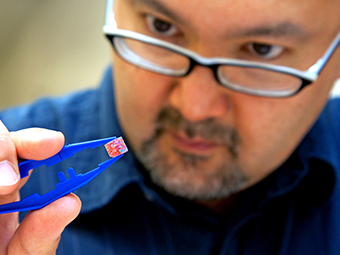 Abstract
The Mock LISA Data Challenge 4.0 simulated the joint two-year recording of gravitational wave signals from mergers of spinning black holes, extreme mass ratio inspirals, Galactic white dwarf binaries, bursts from cosmic strings, and a stochastic background—all over LISA instrument noise. We analysed this data using a global multi-start box and bound optimization scheme, incorporating multi-dimensional Nelder Mead simplex 2 optimization. Our scheme identified 2658 binaries. Of these, 2246 were found to systematically decompose the power in a strong spinning black hole merger into a "white dwarf binary transform". The remaining 416 binaries were identified with a false alarm rate of ~ 23%.
Recommended Citation
Alexander Stroeer and Matthew Benacquista 2012 J. Phys.: Conf. Ser. 363 012055. 10.1088/1742-6596/363/1/012055
Creative Commons License


This work is licensed under a Creative Commons Attribution 4.0 International License.
Publication Title
Journal of Physics: Conference Series
DOI
10.1088/1742-6596/363/1/012055