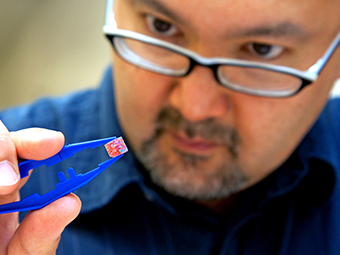 Abstract
In this article, the fractional Bhatti-Polynomial bases are applied to solve one-dimensional nonlinear fractional differential equations (NFDEs). We derive a semi-analytical solution from a matrix equation using an operational matrix which is constructed from the terms of the NFDE using Caputo's fractional derivative of fractional B-polynomials (B-polys). The results obtained using the prescribed method agree well with the analytical and numerical solutions presented by other authors. The legitimacy of this method is demonstrated by using it to calculate the approximate solutions to four NFDEs. The estimated solutions to the differential equations have also been compared with other known numerical and exact solutions. It is also noted that for solving the NFDEs, the present method provides a higher order of precision compared to the various finite difference methods. The current technique could be effortlessly extended to solving complex linear, nonlinear, partial, and fractional differential equations in multivariable problems.
Recommended Citation
Muhammad I Bhatti., et al. "A Method to Solve One-dimensional Nonlinear Fractional Differential Equation Using B-Polynomials". Acta Scientific Applied Physics 2.11 (2022): 22-35.
Creative Commons License


This work is licensed under a Creative Commons Attribution 4.0 International License.
Publication Title
Acta Scientific