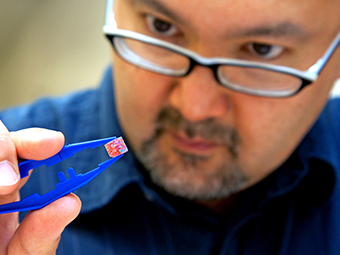 Title
The effect of MWCNT addition on superconducting properties of MgB2 fabricated by high-pressure combustion synthesis
Abstract
We successfully prepared superconducting powders of magnesium diboride doped with carbon nanotubes by the method of combustion synthesis under high Ar pressure. Powders of magnesium, boron, and multi-walled carbon nanotubes (MWCNT) were used as starting materials. X-ray diffraction analysis showed the presence of MgB2 and MgO in combustion products. The temperature dependence of magnetization showed a sharp superconducting transition at around 38.5 K. The critical current density can be estimated from the hysteresis of magnetization curve by using the Bean's formula. MgB2 doped with MWCNT (1%) showed the best value of high critical current density, 1.4 × 108 A/cm2 at 5 K, in zero magnetic fields.
Recommended Citation
Tolendiuly, S., Fomenko, S.M., Abdulkarimova, R.G. et al. The effect of MWCNT addition on superconducting properties of MgB2 fabricated by high-pressure combustion synthesis. Int. J Self-Propag. High-Temp. Synth. 25, 97–101 (2016). https://doi.org/10.3103/S1061386216020138
Publication Title
Int. J Self-Propag. High-Temp. Synth.
DOI
https://doi.org/10.3103/S1061386216020138