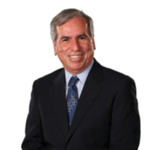 Identifier
ELIBR0027-ZamoraRonnie-20180612-pt1
Files
Download
Download Oral History (19.2 MB)
Description
Ronnie Zamora talks about his role with the RGV Hall of Fame and his own experiences as an editor, writer, and public address announcer.
Part A
00:02 Introduction to Oral Speaker
00:30 Question: How did you first get interested in becoming sports editor, writer, and public address announcer?
00:37 High school experience as baseball manager
02:47 Sports editor at the Brownsville Herald
03:09 Enrolled at UT Austin and worked at the Daily Texan
03:21 Question: Who has made the biggest impact in your career and how?
04:10 Started at Brownsville Independent School district at 1996 as Public Information Officer
04:27 Started at Texas Southmost College in 1990, learned a lot from Dr. Juliet V. Garcia work ethic and professionalism.
05:09 Question: What do you consider your most significant accomplishment in your career?
05:27 Taught work ethics to his children and all his children became writers
06:26 Question: What is your favorite sport?
06:30 Question: Who is your favorite athlete?
06:31 Pete Rose athlete in 1970's and 80's
06:37 Question: What are some of your most memorable experiences in local sports?
06:48 Talks about the opportunities to meet and interview famous people over the years
06:56 Question: Do you remember any humorous or unusual events that you witnessed in local sports?
07:11 Ronnie talks about interviewing Mohammad Ali in 1980 when he visited Brownsville
07:23 Talks about interviewing professional boxers Larry Holmes, George Foreman, Don King and Sugar Leonard
07:37 Baseball player Mickey Mantel
08:04 Talks about the visit of Barack Obama and Hilary Clinton to UT Brownsville campus in 2008
8:25 Question: Describe your experience while you were part of the KBOR broadcast team (1985-2000)?
8:40 Talks about Hank Hollingsworth
10:01 Question: In June 2011, you were selected as an inductee for the RGV Sports Hall of Fame award. Can you share your experience receiving this award?
10:10 Talks about being a humbly experience
10:51 Question: What is your secret to successful career as a sports announcer?
11:19 Talks about being focus on what you do, not get emotional but be objective about everything. Being able to handle criticism not to take it personal. Does not believe in stress.
12:13 Question: What was your greatest accomplishment as a sports announcer?
12:23 Pan American as commentator for college basketball games
13:18 Question: Tell me about a situation where you had to quickly adapt to change as a spot announcer?
13:27 Sport announcing is play by play, it's all add lip, ability to adjust to situations and be able to do it in a professional manner not to panic or get nervous.
14:29 UTB/TSC as commentator for Baseball, Volleyball
15:06 Question: what is the most difficult sports to announce for?
15:31 Soccer because you need describe the action all the time and you are at ground level, no elevation to see what is going on. Soccer was challenging keep it interesting and keeping your audience interested.
16:21 Question: What is the most enjoyable sport to announce for?
16:28 Football, everyone knows the terminology
17:07 Question: Is there anything else that you'd like to add?
17:14 He did sport's writing
17:17 Talks about interviewing Fernando Valenzuela when he was at San Antonio
18:20 Talks about interviewing Laurel D'Antoni wife of Mike D'Antoni

Part B
00:04 Talk about experience at the Daily Texan and interviewing Darrel Royal
Format
Compressed from a .wav format into a .mp3 access format at 128kbps.
Notes
Hometown Teams Oral Histories. https://omeka.utrgv.edu/items/show/1537
Recommended Citation
Rio Grande Valley Oral Histories Collection; Ronaldo "Ronnie" Zamora - Part 01, 2018/06/12. ELIBR-0027. University Library, Special Collections and University Archives, University of Texas Rio Grande Valley, Edinburg, TX. Accessed via https://scholarworks.utrgv.edu/rgvoralhistories/523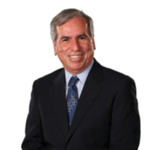 COinS