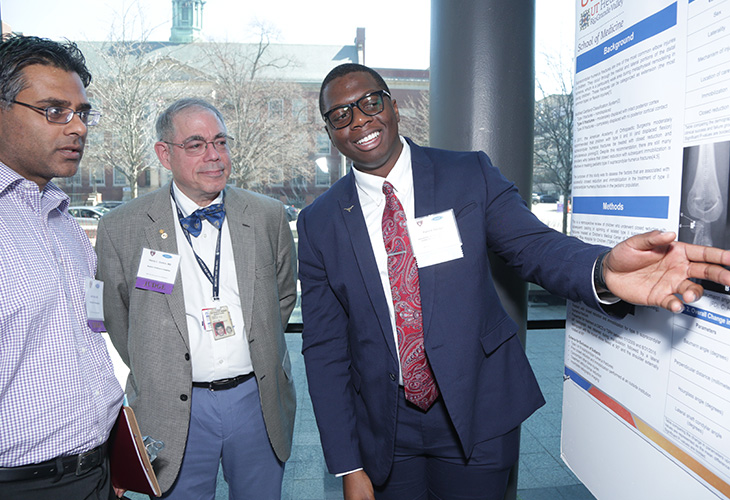 Publication Date
Spring 3-25-2021
Abstract
INTRODUCTION
The obesity epidemic is a growing public health concern. In addition to the already known complications and comorbidities associated with obesity, data suggest that obesity is an independent risk factor for the development of liver disease.1,2 However, there is a paucity of data regarding the clinical correlation of obesity and cirrhosis in a predominantly Hispanic population of South Texas. The aim of this systematic literature review is to investigate the prevalence of cirrhosis stratified by obesity in Hispanic populations.
MATERIALS AND METHODS
PubMed was used to perform a thorough literature search. The terms liver cirrhosis and obesity were combined with the subheading's epidemiology, genetics, and complications. The articles generated were then filtered by human species, full text, and date range 2000-2020.
RESULTS
Obesity is an independent risk factor for developing cirrhosis in Hispanic populations and increases the morbidity and mortality burden in this demographic. Therefore, it is reasonable to extrapolate and estimate similar trends in American towns across the US-Mexican border. Studies have found that an increased prevalence of cirrhosis in Hispanics in South Texas compared to the general US population.
DISCUSSION
There is an increased prevalence of cirrhosis in Hispanics compared to other races/ethnicities in the United States. Moreover, obesity increases the risk of developing liver fibrosis and cirrhosis. It is important to establish the relationship between obesity and liver cirrhosis in Hispanics living in South Texas to properly allocate resources to further alleviate the burden of disease.
Recommended Citation
Perlick, Alexa; Thompson, Abaigeal; Wayne, Colton; Rendon, Angel; and Campo Maldonado, Jose, "Prevalence of Liver Cirrhosis and Its Association with Obesity Among Hispanics and Mexican Americans: An Evidence Synthesis" (2021). MEDI 9331 Scholarly Activities Clinical Years. 42.
https://scholarworks.utrgv.edu/som9331/42
Academic Level
medical student
Mentor/PI Department
Internal Medicine