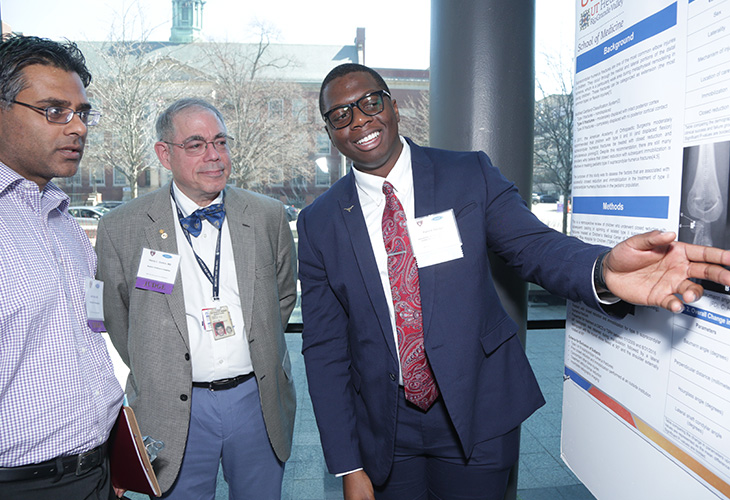 Publication Date
Summer 2021
Abstract
Introduction:
Diabetic retinopathy is an ocular condition caused by a multitude of factors as a result of elevated blood glucose. One of the primary mechanisms of damage is a result of oxidative stress. It has been found that levels of IRBP in the vitreous are decreased in the setting of diabetic retinopathy, which could be associated with damage from resulting oxidative stress.
Purpose:
This article will address the protective role of IRBP in diabetic retinopathy by discussing the overexpression and under expression of IRBP and its resulting effect on the retina. Increased levels of IRBP in rats with diabetic retinopathy has been shown to prevent, and even reverse, vascular permeability as well as increase neuroretinal responses. Conversely, decreased levels of IRBP are found in patients with diabetes at all stages of ocular disease, which suggests IRBP plays a role in the pathogenesis of diabetic eye disease. IRBP is produced by photoreceptors which decreases expression of IRBP in diabetic retinopathy due to damage and dysfunction. IRBP provides protection by removing retinoid byproducts, which cause oxidative damage upon accumulation.
Conclusion:
Judging from studies we have on human retinal cells and rats, IRBP may play a protective role against oxidative stress in the retina as well as a critical role in preservation of photoreceptors via metabolism and transport of retinoids. It is important to continue research on IRBP to further clarify this protective role in order to contribute to possible prevention and treatment of diabetic eye disease.
Recommended Citation
Parvus, Matthew N.; Gonzalez-Fernandez, Federico; Rodriguez, Reanna; Gonzalez, Daniela; and Tsin, Andrew, "Investigating the Protective Role of IRBP against Oxidative Stress in Diabetic Retinopathy" (2021). MEDI 9331 Scholarly Activities Clinical Years. 48.
https://scholarworks.utrgv.edu/som9331/48
Academic Level
medical student
Mentor/PI Department
Molecular Science