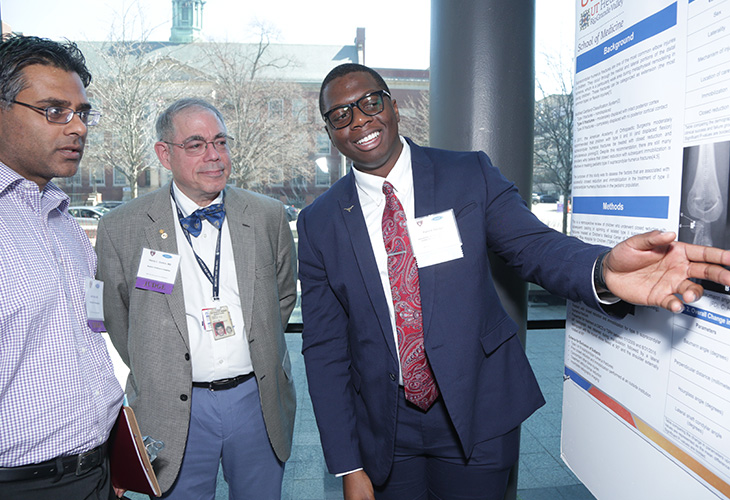 Publication Date
Fall 11-21-2021
Abstract
Abstract:
Background
The literature on predictors of response to treatment of depression for persons with epilepsy is limited. This study examined predictors of response to treatment of major depression disorder (MDD) by cognitive behavioral therapy (CBT) or Sertraline in Epilepsy patients.
Methods:
In the original two-site comparative effectiveness trial, 140 adult outpatients with active epilepsy and current major depressive disorder were randomly assigned to either sertraline (at a dose starting at 50 mg per day, titrating as needed at two-week intervals up to 200 mg per day) or weekly cognitive behavior therapy (CBT) for 16 weeks1. The primary outcome measure was the depression module of the MINI-International Neuropsychiatric Interview (M.I.N.I.). Secondary outcomes included the Quality of Life in Epilepsy Inventory (QOLIE)-89, seizure rates, the Adverse Events Profile (AEP), the Beck Depression Inventory II, and the M.I.N.I. Suicide Risk Module. A logistic regression model analysis was performed on patient clinical, psychosocial, and demographic variables previously identified as significantly significant in an attempt to develop a predictive model for positive MDD treatment response in persons with Epilepsy.
Results:
The variable that was predictive of MDD treatment response was the severity of the depression at baseline according to the Centers for Epidemiological Studies- Depression (CES-D) with a more severe baseline depression showing a lower response rate.
Conclusion:
The more severe MDD at baseline in epilepsy patients was shown to be predictive of a lower response to depression treatment with Sertraline or CBT in persons with Epilepsy.
Recommended Citation
Hager, Juliana and Gilliam, Frank, "Clinical Predictors of Response to Depression Treatment in Persons with Epilepsy" (2021). MEDI 9331 Scholarly Activities Clinical Years. 52.
https://scholarworks.utrgv.edu/som9331/52
Academic Level
medical student
Mentor/PI Department
Neurology