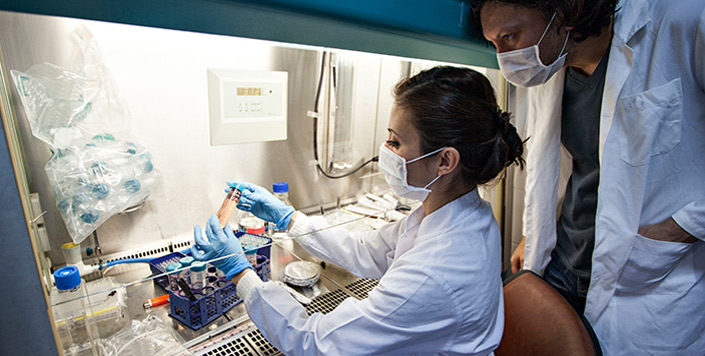 Publication Date
4-3-2023
Abstract
Alopecia Areata (AA) is a multifactorial, dermatological disease characterized by non-scarring hair loss. Alterations in candidate genes, such as HR (Hairless), could represent a risk factor for its development. The aim of this study was to search for and analyze variants in exons 3, 15 and 17 of the HR gene in Mexican patients with AA. A total of 30 samples from both AA patients and healthy donors were analyzed in this study. Exons were amplified and sequenced using the Sanger method. Descriptive statistics and χ2 tests were used in the analysis of clinical–demographic characteristics and the comparison of allelic/genotypical frequencies between groups, respectively. The effect on protein function for the non-synonymous variants was determined with three bioinformatics servers. Three gene variants were identified in the HR gene of the evaluated patients. The benign polymorphism c.1010G > A p.(Gly337Asp) (rs12675375) had been previously reported, whereas the variants c.750G > A p.(Gln250Gln) and c.3215T > A (Val1072AGlu) have not been described in other world populations. Both non-synonymous variants proved to be significant (p ≤ 0.05). The variant c.3215T > A p.(Val1072Glu) is of particular interest due to its deleterious effect on the structure and function of the protein; therefore, it could be considered a risk factor for the development of AA.
Recommended Citation
Ortiz-Ramírez A, Hernández-Jiménez MC, Guardiola-Avila IB, De Luna-Santillana EdJ, Oliva-Hernández AA, Altamirano-García ML, Juárez-Rendón KJ. HR Gene Variants Identified in Mexican Patients with Alopecia Areata. Current Issues in Molecular Biology. 2023; 45(4):2965-2971. https://doi.org/10.3390/cimb45040194
Creative Commons License


This work is licensed under a Creative Commons Attribution 4.0 International License.
Publication Title
Current Issues in Molecular Biology
DOI
https://doi.org/10.3390/cimb45040194
Mentor/PI Department
Immunology and Microbiology