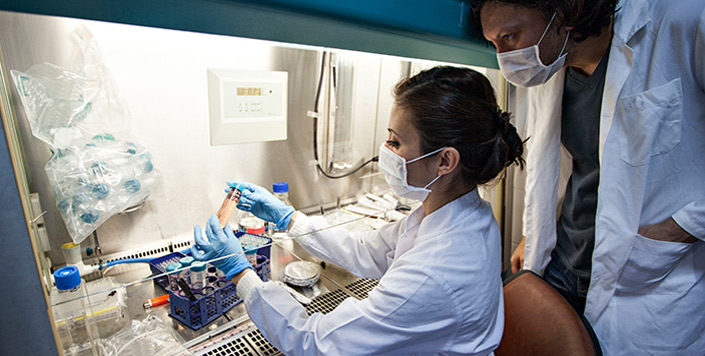 Publication Date
6-16-2023
Abstract
Silicosis is one of the most important occupational respiratory diseases worldwide, hence the importance of making a correct diagnosis. Diagnosis is commonly based on radiological findings according to the ILO International Classification of Radiographs of Pneumoconioses and occupational exposure. High-resolution computed tomography is indicated for differential diagnosis. This article presents two cases with an initial diagnosis of silicosis that ended up being diagnosed as sarcoidosis and siderosis, respectively. The first case was a 42-year-old male who worked as a crushing operator in an underground copper and molybdenum mine for 22 years. He had a history of exposure to silicon dioxide and was asymptomatic. X-rays did not distinguish silicosis or siderosis, but histological findings (open lung biopsy) allowed for a diagnosis of sarcoidosis. The second case was a 50-year-old male who had worked as a welder in a molybdenum filter plant, an open pit mine since 2013; he spent the previous 20 years as a welder in an underground copper mine, with exposure to silicon dioxide and was symptomatic. The first radiograph showed opacities that were compatible with pulmonary silicosis. A subsequent high-resolution computed tomography and lung biopsy showed a pattern of pulmonary siderosis. Due to the similarities in the radiographs of these three diseases, greater emphasis must be placed on the differential diagnosis, for which a complete occupational and clinical history is important in order to provide clues for the performance of complementary tests to avoid misdiagnosing.
Recommended Citation
Delgado-García, D., Miranda-Astorga, P., Delgado-Cano, A., Gómez-Salgado, J., & Ruiz-Frutos, C. (2023). Workers with Suspected Diagnosis of Silicosis: A Case Study of Sarcoidosis Versus Siderosis. Healthcare (Basel, Switzerland), 11(12), 1782. https://doi.org/10.3390/healthcare11121782
Creative Commons License


This work is licensed under a Creative Commons Attribution 4.0 International License.
Publication Title
Healthcare (Basel, Switzerland)
DOI
https://doi.org/10.3390/healthcare11121782
Mentor/PI Department
Psychiatry