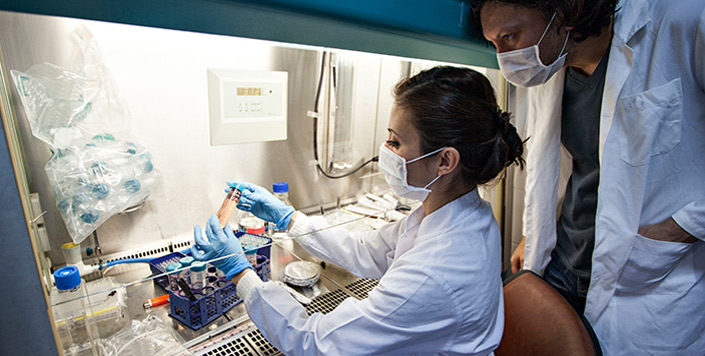 Publication Date
9-3-2019
Abstract
Background: Cervical cancer (CxCa) ranks as the fourth most prevalent women-related cancer worldwide. Therefore, there is a crucial need to develop newer treatment modalities. Ormeloxifene (ORM) is a non-steroidal, selective estrogen receptor modulator (SERM) that is used as an oral contraceptive in humans. Recent investigations suggest that ORM exhibits potent anti-cancer activity against various types of cancers. Nanoparticulates offer targeted delivery of anti-cancer drugs with minimal toxicity and promise newer approaches for cancer diagnosis and treatment. Therefore, the nanotherapy approach is superior compared to traditional chemotherapy, which is not site-specific and is often associated with various side effects.
Methods: Pursuing this novel nanotherapy approach, our lab has recently developed ORMloaded poly [lactic-co-glycolic acid] (PLGA), an FDA-approved biodegradable polymer, nanoparticles to achieve targeted drug delivery and improved bioavailability. Our optimized PLGA-ORM nanoformulation showed improved internalization in both dose- and energydependent manners, through endocytosis-mediated pathways in both Caski and SiHa cell lines. Additionally, we employed MTS and colony forming assays to determine the shortand long-term effects of PLGA-ORM on these cells.
Results: Our results showed that this formulation demonstrated improved inhibition of cellular proliferation and clonogenic potential compared to free ORM. Furthermore, the PLGA-ORM nanoformulation exhibited superior anti-tumor activities in an orthotopic cervical cancer mouse model than free ORM. Conclusion: Collectively, our findings suggest that our novel nanoformulation has great potential for repurposing the drug and becoming a novel modality for CxCa management.
Recommended Citation
Chauhan N, Maher DM, Hafeez BB, Mandil H, Singh MM, Yallapu MM, Jaggi M, Chauhan SC. Ormeloxifene nanotherapy for cervical cancer treatment. Int J Nanomedicine. 2019;14:7107-7121 https://doi.org/10.2147/IJN.S200944
Creative Commons License


This work is licensed under a Creative Commons Attribution-NonCommercial 4.0 International License
Publication Title
International Journal of Nanomedicine
Mentor/PI Department
Immunology and Microbiology