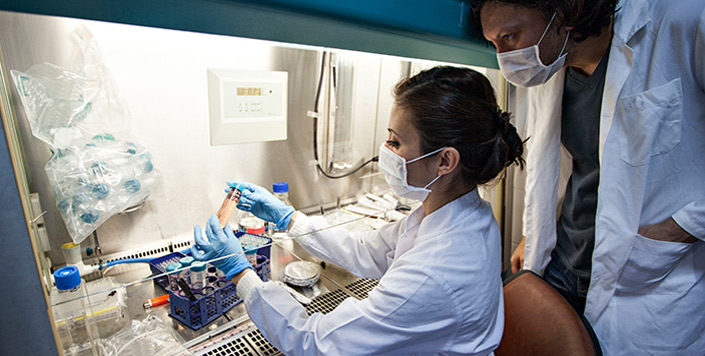 Publication Date
5-21-2023
Abstract
The most common malignant laryngeal tumors are squamous cell carcinomas (SCCs), and other types such as sarcomas are rare. Osteosarcomas of the larynx are extremely rare within the subset of sarcomas, with very few cases reported in the literature. This cancer has a predilection for elderly males, in the sixth to eighth decades of life. Associated symptoms include hoarseness, stridor, and dyspnea. It is known to spread early and has a high rate of recurrence. We present the case of a 73-year-old male, a former smoker, who presented to the clinic with severe dyspnea and progressive hoarseness and was found to have a large exophytic mass arising from the epiglottis. A biopsy of the mass showed a poorly differentiated cancer with osteoid and new bone formation. He then underwent surgical removal of the mass, followed by radiation, and achieved clinical remission. However, a surveillance positron emission tomography (PET) scan 14 months later showed a hypermetabolic lesion in the left lung. Biopsy revealed metastatic osteosarcoma, and unfortunately, this cancer also spread to the brain. In this report, we will focus on the histological features of this rare malignancy and treatment options.
Recommended Citation
Ganguly, A., Garza, R., Jain, V., & Narmala, S. (2023). Osteosarcoma of the Larynx: A Case Report and Review of Literature. Cureus, 15(5), e39307. https://doi.org/10.7759/cureus.39307
Creative Commons License


This work is licensed under a Creative Commons Attribution 4.0 International License.
DOI
https://doi.org/10.7759/cureus.39307
Mentor/PI Department
Internal Medicine