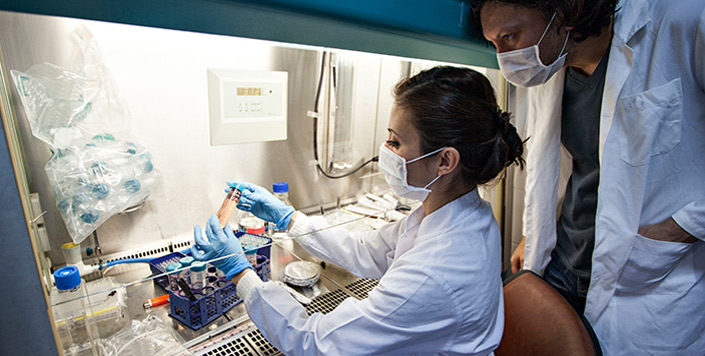 Publication Date
4-28-2023
Abstract
Depression and neurocognitive disorder continue to be the major neuropsychiatric disorders affecting persons with HIV (PWH). The prevalence of major depressive disorder is two to fourfold higher among PWH than the general population (∼6.7%). Prevalence estimates of neurocognitive disorder among PWH range from 25 to over 47% – depending upon the definition used (which is currently evolving), the size of the test battery employed, and the demographic and HIV disease characteristics of the participants included, such as age range and sex distribution. Both major depressive disorder and neurocognitive disorder also result in substantial morbidity and premature mortality. However, though anticipated to be relatively common, the comorbidity of these two disorders in PWH has not been formally studied. This is partly due to the clinical overlap of the neurocognitive symptoms of these two disorders. Both also share neurobehavioral aspects — particularly apathy — as well as an increased risk for non-adherence to antiretroviral therapy. Shared pathophysiological mechanisms potentially explain these intersecting phenotypes, including neuroinflammatory, vascular, and microbiomic, as well as neuroendocrine/neurotransmitter dynamic mechanisms. Treatment of either disorder affects the other with respect to symptom reduction as well as medication toxicity. We present a unified model for the comorbidity based upon deficits in dopaminergic transmission that occur in both major depressive disorder and HIV-associated neurocognitive disorder. Specific treatments for the comorbidity that decrease neuroinflammation and/or restore associated deficits in dopaminergic transmission may be indicated and merit study.
Recommended Citation
Goodkin K, Evering TH, Anderson AM, Ragin A, Monaco CL, Gavegnano C, Avery RJ, Rourke SB, Cysique LA and Brew BJ (2023) The comorbidity of depression and neurocognitive disorder in persons with HIV infection: call for investigation and treatment. Front. Cell. Neurosci. 17:1130938. https://doi.org/10.3389/fncel.2023.1130938
Creative Commons License


This work is licensed under a Creative Commons Attribution 4.0 International License.
Publication Title
Frontiers in Cellular Neuroscience
DOI
https://doi.org/10.3389/fncel.2023.1130938
Mentor/PI Department
Psychiatry