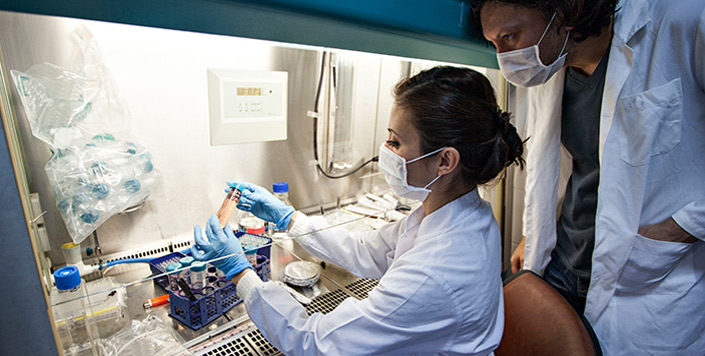 Publication Date
8-17-2023
Abstract
Background: Total hip arthroplasty (THA) for the treatment of hip dysplasia, which disproportionately impacts the younger population, has been shown to be an effective intervention to restore functionality and improve quality of life. However, it is unclear whether these outcomes can be just as beneficial in treating hip dysplasia when it presents in older patients. Therefore, we sought to investigate and compare the pre-and postoperative outcomes of THA for hip dysplasia in older adults to those with end-stage osteoarthritis (OA).
Methods: A prospectively collected database from a single institution was queried from September 1st, 2016 to October 31st, 2021 to identify 323 unilateral THA patients age 50 years or older and separated into 2 groups given a primary diagnosis of hip dysplasia (n = 90 patients) or osteoarthritis (n = 233 patients). Preoperative and minimum 1-year postoperative outcomes were then compared using the Hip Outcome Score (HOS), Hip Disability and Osteoarthritis Outcome Score (HOOS), University of California-Los Angeles (UCLA) activity score, Pain Catastrophizing Score (PCS), and the Depression Anxiety Stress Scale (DASS).
Results: The outcomes between the groups showed no significant differences in their pre-and postoperative HOOS (P = 0.22 and P = 0.63 respectively), DASS Anxiety (P = 0.81 and P = 0.29 respectively), and the DASS Stress Score (P = 0.17 and P = 0.28 respectively). Patients with hip dysplasia reported significantly better preoperative (10.1 vs 12.9, P P = 0.01) DASS Depression Scores but scored significantly lower in the pre-operative HOS (35.4 vs 42.2, P P = 0.02), but no significant difference was seen postoperatively (4.6 vs 5.0, P = 0.11). The PCS noted no significant differences preoperatively (23.2 vs 21.0, P = 0.12). However, the hip dysplasia group has significantly better postoperative scores (6.6 vs 10.0, P = 0.02).
Conclusion: Our investigation demonstrates THA as an excellent surgical option for treating hip dysplasia when presenting in older adults and can yield comparable outcomes as those noted in THA performed for OA in older adults.
Recommended Citation
Sevilla Jr, Cesar A.; Lopez, Vanessa; Allala, Ruthvik; Amado, Isabella; Xi, Yin; Chhabra, Avneesh; Fey, Nicholas; and Wells, Joel, "Outcomes Following Total Hip Arthroplasty for Hip Dysplasia in Older Adults. Are They Comparable to Those with Osteoarthritis?" (2023). School of Medicine Publications and Presentations. 1061.
https://scholarworks.utrgv.edu/som_pub/1061
Publication Title
BMC Musculoskeletal Disorders
Academic Level
medical student