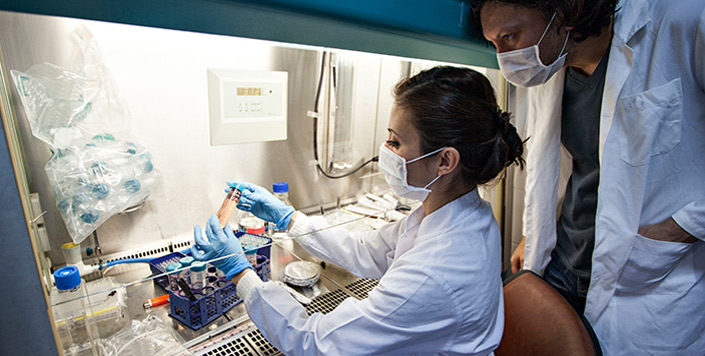 Document Type
Conference Proceeding
Publication Date
7-19-2023
Abstract
Background: Circulating levels of glial fibrillary acidic protein (GFAP), an intermediate filament protein of the astrocytic cytoskeleton and putative marker of reactive astrocytosis, increase with cerebral amyloid beta burden and associate with risk of incident all-cause and Alzheimer's disease (AD) dementia. However, further validation in diverse cohorts and evaluation of potential health disparities are necessary for broader generalization. The goal of the present study was to examine the associations between demographics, cardiovascular risk factors, and APOE ε4 status with serum GFAP levels among Mexican American and non-Hispanic white older adults across the continuum from cognitively unimpaired to AD dementia.
Method: Participants included 1,156 Mexican American and 587 non-Hispanic white adults, aged 55 years and older, who completed a blood draw, clinical and cognitive evaluations, and dementia consensus reviews as part of the Texas Alzheimer's Research and Care Consortium. Serum levels of GFAP were assayed using a Simoa HD-1 Analyzer (Quanterix). Associations between demographic and clinical characteristics with serum GFAP levels were evaluated using linear regression. The diagnostic accuracy of serum GFAP was further examined using area under the receiver operating characteristic curves (AUROC) in univariate and adjusted models and optimal cut-points were derived using the maximum Kolmogorov-Smirnov metric. All models were also stratified by ethnicity and disease stage.
Result: In the whole sample (Table 1), older age (b=0.588, p
Conclusion: The study results highlight the importance of understanding the role of broader demographic and clinical factors on circulating GFAP levels within diverse cohorts in order to enhance precision across clinical, research, and community settings.
Recommended Citation
Gonzales MM, Vela GA, Philip V, Trevino H, LaRoche A, Wang C-P, Parent D, Kautz TF, Satizabal CL, Tanner JA, O'Bryant SE, Maestre GE, Tracy RP, Seshadri S. (2023) Influence of demographic and clinical characteristics on circulating GFAP levels in Mexican American and non-Hispanic white older adults. Alzheimer's Association International Conference.
Publication Title
Alzheimer's Association International Conference