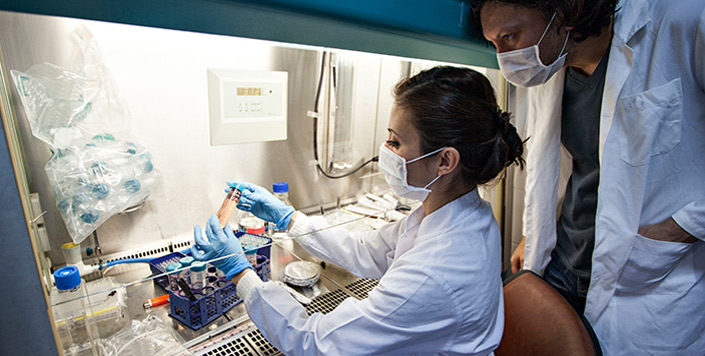 Publication Date
3-22-2023
Abstract
Neutralizing antibodies (NAs) are key immunological markers and are part of the humoral response of the adaptive immune system. NA assays determine the presence of functional antibodies to prevent SARS-CoV-2 infection. We performed a real-world evidence study to detect NAs that confer protection against SARS-CoV-2 after the application of five vaccines (Pfizer/BioNTech, AstraZeneca, Sinovac, Moderna, and CanSino) in the Mexican population. Side effects of COVID-19 vaccines and clinical and demographic factors associated with low immunogenicity were also evaluated. A total of 242 SARS-CoV-2-vaccinated subjects were recruited. Pfizer/BioNTech and Moderna proved the highest percentage of inhibition in a mono-vaccine scheme. Muscular pain, headache, and fatigue were the most common adverse events. None of the patients reported severe adverse events. We found an estimated contagion-free time of 207 (IQR: 182–231) and 187 (IQR: 184–189) days for Pfizer/BioNTech and CanSino in 12 cases in each group. On the basis of our results, we consider that the emerging vaccination strategy in Mexico is effective and safe.
Recommended Citation
Alcorta-Nuñez F, Pérez-Ibave DC, Burciaga-Flores CH, Garza MÁ, González-Escamilla M, Rodríguez-Niño P, González-Guerrero JF, Alcorta-Garza A, Vidal-Gutiérrez O, Ramírez-Correa GA, et al. SARS-CoV-2 Neutralizing Antibodies in Mexican Population: A Five Vaccine Comparison. Diagnostics. 2023; 13(6):1194. https://doi.org/10.3390/diagnostics13061194
Creative Commons License


This work is licensed under a Creative Commons Attribution 4.0 International License.
Publication Title
Diagnostics
DOI
10.3390/diagnostics13061194
Mentor/PI Department
Molecular Science