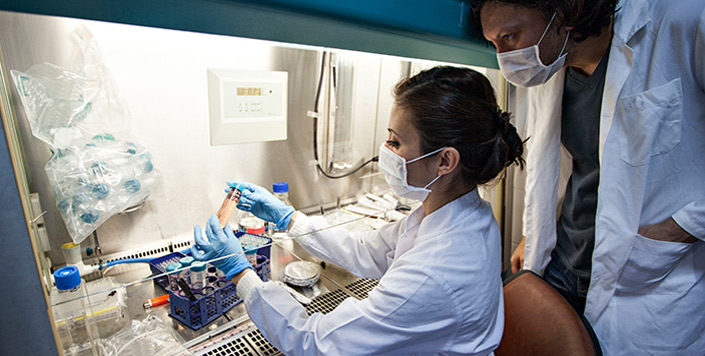 Publication Date
7-19-2023
Abstract
Trastuzumab is a recombinant immunoglobulin G1 monoclonal antibody used to treat human epidermal growth factor receptor 2 (HER2) cancers. Trastuzumab-induced interstitial pneumonitis is a rare adverse effect reported in a few patients. Interstitial pneumonitis presents as symptoms of dyspnea, hypoxia, cough, and fever. If the patient is treated early, corticosteroids can slow or reverse the disease progression.
A 41-year-old woman presented with dyspnea and a dry cough three weeks after her third cycle of trastuzumab therapy for breast cancer. A diagnosis of trastuzumab-induced interstitial pneumonitis was made after multiple other disease processes were ruled out. The patient was started on methylprednisolone while inpatient and transitioned to prednisone for outpatient therapy. The patient was maintained on 2-3L of oxygen throughout her hospital stay and was discharged on 3L of oxygen through nasal cannula. Trastuzumab was never restarted after discharge.
There have been many trials evaluating the safety, efficacy, and optimal treatment regimen of trastuzumab, but there are only a few reports of interstitial pneumonitis adverse reaction. The lack of correlation and limited cases make this adverse effect very difficult to diagnose and monitor. New trials and case reports can bring an insight into contributing factors, symptoms at onset, and treatment for future patients. With the increase in use of trastuzumab therapy, physicians should be aware of how to diagnose and treat the rare adverse reaction of trastuzumab-induced interstitial pneumonitis.
Recommended Citation
Errisuriz, K., Bazan, D. Z., Verduzco Jr, R., & Guedez, R. (2023). Trastuzumab-Induced Interstitial Pneumonitis. Cureus, 15(7). doi.org/10.7759/cureus.42116
Creative Commons License


This work is licensed under a Creative Commons Attribution 4.0 International License.