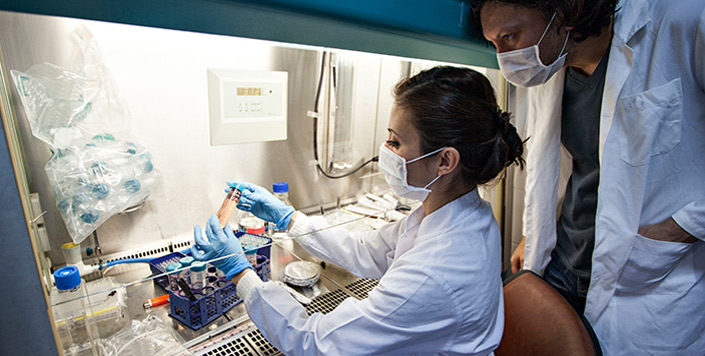 Publication Date
10-7-2023
Abstract
Triple–negative breast cancer (TNBC) is an aggressive subtype accounting for ~10–20% of all human BC and is characterized by the absence of estrogen receptor (ER), progesterone receptor (PR), and human epidermal growth factor receptor 2 (HER2) amplification. Owing to its unique molecular profile and limited targeted therapies, TNBC treatment poses significant challenges. Unlike other BC subtypes, TNBC lacks specific molecular targets, rendering endocrine therapies and HER2–targeted treatments ineffective. The chemotherapeutic regimen is the predominant systemic treatment modality for TNBC in current clinical practice. However, the efficacy of chemotherapy in TNBC is variable, with response rates varying between a wide range of patients, and the emerging resistance further adds to the difficulties. Furthermore, TNBC exhibits a higher mutational burden and is acknowledged as the most immunogenic of all BC subtypes. Consequently, the application of immune checkpoint inhibition has been investigated in TNBC, yielding promising outcomes. Recent evidence identified extracellular vesicles (EVs) as an important contributor in the context of TNBC immunotherapy. In view of the extraordinary ability of EVs to transfer bioactive molecules, such as proteins, lipids, DNA, mRNAs, and small miRNAs, between the cells, EVs are considered a promising diagnostic biomarker and novel drug delivery system among the prospects for immunotherapy. The present review provides an in–depth understanding of how EVs influence TNBC progression, its immune regulation, and their contribution as a predictive biomarker for TNBC. The final part of the review focuses on the recent key advances in immunotherapeutic strategies for better understanding the complex interplay between EVs and the immune system in TNBC and further developing EV–based targeted immunotherapies.
Recommended Citation
Das, K., Paul, S., Ghosh, A., Gupta, S., Mukherjee, T., Shankar, P., Sharma, A., et al. (2023). Extracellular Vesicles in Triple–Negative Breast Cancer: Immune Regulation, Biomarkers, and Immunotherapeutic Potential. Cancers, 15(19), 4879. https://doi.org/10.3390/cancers15194879
Creative Commons License


This work is licensed under a Creative Commons Attribution 4.0 International License.
Publication Title
Cancers
DOI
10.3390/cancers15194879
Mentor/PI Department
Immunology and Microbiology