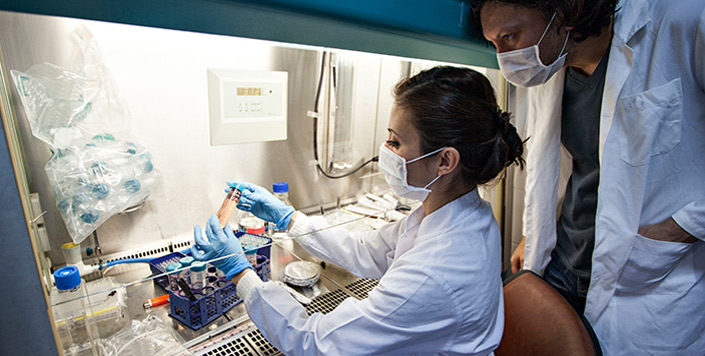 Publication Date
4-25-2023
Abstract
Background
Glucosamine and N-acetyl-glucosamine (NAG) are amino sugars found in human extracellular matrix with previously described anti-inflammatory effects. Despite mixed results from clinical studies, these molecules have been used extensively in supplements.
Objective
We investigated the anti-inflammatory properties of two synthesized derivatives of N-acetyl-glucosamine (NAG), bi-deoxy-N-acetyl-glucosamine (BNAG) 1 and 2.
Methods
Using mouse macrophage RAW 264.7 cells with lipopolysaccharide (LPS) to induce inflammation, the effects of NAG, BNAG 1, and BNAG 2 on the expression of IL-6, IL-1β, inducible nitric oxide synthase (iNOS) and COX-2 were studied using ELISA, Western blot and quantitative RT-PCR. Cell toxicity and nitric oxide (NO) production were evaluated using WST-1 assay and the Griess reagent, respectively.
Results
Among the three tested compounds, BNAG1 shows the highest inhibition of iNOS, IL-6, TNF α and IL-1β expression and NO production. All three tested compounds show slight inhibition on cell proliferation of RAW 264.7 cells, except that BNAG1 displays a remarkable toxicity at the tested maximum dose of 5 mM.
Conclusion
BNAG 1 and 2 exhibit notable anti-inflammatory effects compared to the parent NAG molecule.
Recommended Citation
Le, Q., Zhang, Z., Sun, D., Cui, Q., Yang, X., & Hassan, A. E. (2023). Anti-inflammatory activities of two new deoxygenated N-acetyl glucosamines in lipopolysaccharide-activated mouse macrophage RAW264. 7 cells. Heliyon, 9(5). https://doi.org/10.1016/j.heliyon.2023.e15769
Creative Commons License


This work is licensed under a Creative Commons Attribution 4.0 International License.
Publication Title
Heliyon
DOI
10.1016/j.heliyon.2023.e15769
Mentor/PI Department
Neuroscience