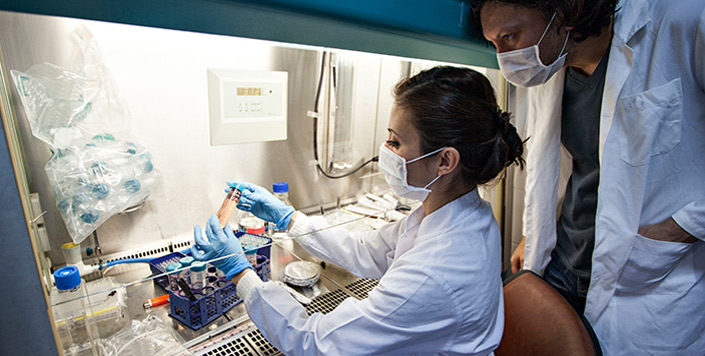 Publication Date
8-25-2020
Abstract
microRNAs (miRNAs) are a class of small non-coding RNAs that regulate the expression of their target mRNAs post transcriptionally. miRNAs are known to regulate not just a gene but the whole gene network (signaling pathways). Accumulating evidence(s) suggests that miRNAs can work either as oncogenes or tumor suppressors, but some miRNAs have a dual nature since they can act as both. miRNA 205 (miR-205) is one such highly conserved miRNA that can act as both, oncomiRNA and tumor suppressor. However, most reports confirm its emerging role as a tumor suppressor in many cancers. This review focuses on the downregulated expression of miR-205 and discusses its dysregulation in breast, prostate, skin, liver, gliomas, pancreatic, colorectal and renal cancers. This review also confers its role in tumor initiation, progression, cell proliferation, epithelial to mesenchymal transition, and tumor metastasis. Restoration of miR-205 makes cells more sensitive to drug treatments and mitigates drug resistance. Additionally, the importance of miR-205 in chemosensitization and its utilization as potential biomedicine and nanotherapy is described. Together, this review research article sheds a light on its application as a diagnostic and therapeutic marker, and as a biomedicine in cancer.
Recommended Citation
Chauhan, N., Dhasmana, A., Jaggi, M., Chauhan, S. C., & Yallapu, M. M. (2020). miR-205: A Potential Biomedicine for Cancer Therapy. Cells, 9(9), 1957. https://doi.org/10.3390/cells9091957
Creative Commons License


This work is licensed under a Creative Commons Attribution 4.0 International License.
Mentor/PI Department
Immunology and Microbiology