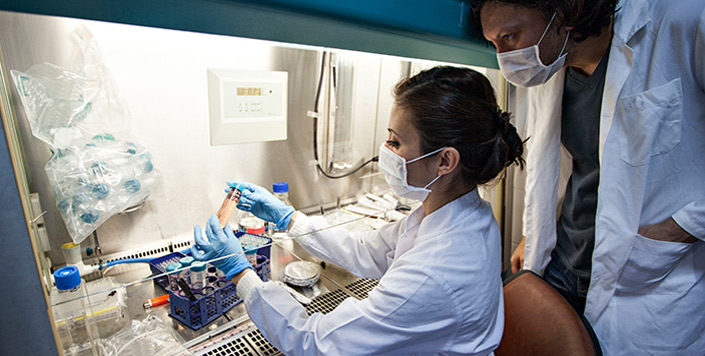 Abstract
Of late, a consirable interest has grown in literature on early development of arsenicosis and untimely death in humans after exposure to iAs in drinking water in utero or during the childhood. The mechanism of this kind of intrauterine arsenic poisoning is not known; however it is often suggested to involve stem cells. We looked into this possibility by investigating in mice the influence of chronic in utero exposure to arsenical drinking water preliminarily on multipotent adult stem cell and progenitor cell counts at the beginning of neonatal age. We found that repeated intake of 42.5 or 85ppm iAs in drinking water by pregnant BALB/c mice substantially changed the counts of EpASCs, the progenitor cells, and the differentiated cells in epidermis of their zero day old neonates. EpASCs counts decreased considerably and the differentiated / apoptosed cell counts increased extensively whereas the counts of progenitor cell displayed a biphasic effect. The observed trend of response was dose-dependent and statistically significant. These observations signified a disruption in stem cell homeostasis. The disorder was in parallel with changes in expression of biomarkers of stem cell and progenitor (TA) cell besides changes in expression of pro-inflammatory and antioxidant molecules namely Nrf2, NFkB, TNF-α, and GSH. The biological monitoring of exposure to iAs and the ensuing transplacental toxicity was verifiable correspondingly by the increase in iAs burden in hair, kidney, skin, liver of nulliparous female mice and the onset of chromosomal aberrations in neonate bone marrow cells. The combined intake of selenite and curcumin in utero was found to prevent the disruption of homeostasis and associated biochemical changes to a great extent. The mechanism of prevention seemed possibly to involve (a) curcumin and Keap-1 interaction, (b) consequent escalated de novo GSH biosynthesis, and (c) the resultant toxicant disposition. These observations are important with respect to the development of vulnerability to arsenicosis and other morbidities later in life after repeated in utero or postnatal exposure to iAs in drinking water that may occur speculatively through impairment of adult stem cell dependent innate tissue repair mechanism.
Recommended Citation
Poojan, S., Kumar, S., Verma, V., Dhasmana, A., Lohani, M., & Verma, M. K. (2015). Disruption of Skin Stem Cell Homeostasis following Transplacental Arsenicosis; Alleviation by Combined Intake of Selenium and Curcumin. PloS One, 10(12), e0142818. https://doi.org/10.1371/journal.pone.0142818
Creative Commons License


This work is licensed under a Creative Commons Attribution 4.0 International License.
Publication Title
PLoS One
DOI
10.1371/journal.pone.0142818
Mentor/PI Department
Immunology and Microbiology