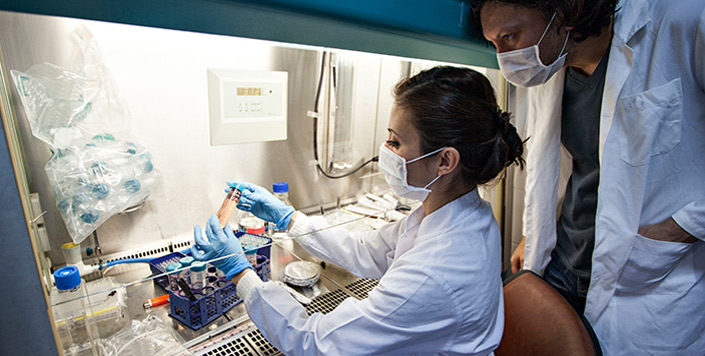 Title
Addressing high cervical cancer rates in the Rio Grande Valley along the Texas–Mexico border: a community-based initiative focused on education, patient navigation, and medical provider training/telementoring
Publication Date
6-16-2021
Abstract
Aims: Cervical cancer incidence and mortality rates are approximately 55% higher in the Rio Grande Valley (RGV) along the Texas-Mexico border compared with the average rates in the US. Our aim was to improve cervical cancer prevention efforts in the RGV through a comprehensive multilevel intervention initiative focused on community education, patient navigation, and training of local providers.
Methods: We initiated a program in the RGV which consisted of (1) community education, (2) patient navigation, and (3) a training/mentoring program for local medical providers including hands-on training courses coupled with telementoring using Project ECHO® (Extension for Community Health Outcomes). We assessed the number of women undergoing cervical cancer screening, diagnosis, and treatment at three participating clinics caring for underserved women in the region.
Results: From November 2014 to October 2018, 14,846 women underwent cervical cancer screening. A total of 2030 (13.7%) women underwent colposcopy for abnormal results (179% increase over baseline) and 453 women underwent loop electrosurgical excision procedures (LEEPs) for treatment of cervical dysplasia. Invasive cancer was diagnosed in 39 women who were navigated to a gynecologic oncologist for treatment. Seven local medical providers were trained to perform colposcopy and/or LEEP. Project ECHO telementoring videoconferences were held every 2 weeks for a total 101 sessions with an average of 22 participants per session and a total of 180 patient cases presented and discussed.
Conclusions: Our program led to a large number of women undergoing diagnosis and treatment of cervical dysplasia in the RGV. If sustained, we anticipate these efforts will decrease cervical cancer rates in the region. The program is currently being expanded to additional underserved areas of Texas and globally to low- and middle-income countries.
Recommended Citation
Salcedo, M. P., Gowen, R., Rodriguez, A. M., Fisher-Hoch, S., Daheri, M., Guerra, L., Toscano, P. A., Gasca, M., Morales, J., Reyna-Rodriguez, F. E., Cavazos, B., Marin, E., Perez, C., Guerra, M., Milbourne, A., Varon, M. L., Reininger, B., Fernandez, M. E., Ogburn, T., Castle, P. E., … Schmeler, K. M. (2021). Addressing high cervical cancer rates in the Rio Grande Valley along the Texas-Mexico border: a community-based initiative focused on education, patient navigation, and medical provider training/telementoring. Perspectives in public health, 1757913921994610. Advance online publication. https://doi.org/10.1177/1757913921994610
Publication Title
Perspectives in Public Health
DOI
https://doi.org/10.1177/1757913921994610
Mentor/PI Department
Obstetrics and Gynecology