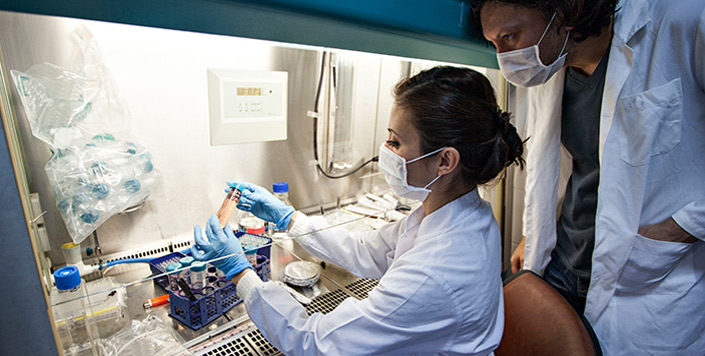 Publication Date
9-30-2020
Abstract
Neuroendocrine carcinoma of the cervix (NECC) accounts for 2% of all cervical cancers. Brain metastasis is rare, with few cases described in the literature, and is usually associated with preceding pulmonary metastasis. We describe an additional case of isolated brain metastasis without pulmonary metastasis from NECC and reflect on unique management.
A 37-year-old woman with a history of NECC presented with severe headache post-total hysterectomy with pelvic lymph node dissection. The computed tomography (CT) scan demonstrated obstructive hydrocephalus with several intra-axial lesions located in the pineal region, left cerebellar hemisphere, and left frontal operculum. A right frontal ventriculostomy was initially placed to relieve the hydrocephalus. CSF was sent for cytology but was unrevealing. Due to the degree of brainstem compression and the need to obtain a pathologic diagnosis, a posterior fossa craniotomy for the removal of the lesion was performed. Histopathology demonstrated small blue cell tumors positive for neuroendocrine markers consistent with neuroendocrine carcinoma of the cervix. Resection of additional metastasis was not recommended. An endoscopic third ventriculostomy (ETV) was then performed in order to remove the ventriculostomy with success. The patient was then referred to radiation oncology and received whole-brain radiotherapy (WBRT) for a total of 30 Grays (3000 cGy) over 10 fractions. Interval imaging demonstrated complete resolution of the pineal and left frontal lesions. The patient was symptom-free for approximately three months. She then presented with paraplegia consistent with follow-up imaging of her neuraxis, demonstrating drop metastasis in her cervical, thoracic, and lumbar spine. Spinal radiation was given with partial recovery in upper extremity function, however, lower extremity function did not recover. The patient was then transferred to palliative care.
There are no guidelines on NECC brain metastasis management. Brain metastasis is associated with reduced longevity. NECC has a propensity for early dissemination and treatment failure. ETV is preferred over ventriculoperitoneal shunting in cases with obstructive hydrocephalus, as it may reduce the risk of tumor seeding. Retrospectively, our patient may have benefitted from upfront craniospinal radiation.
Recommended Citation
Valenzuela F, Desai S (September 30, 2020) Isolated Central Nervous System Metastasis From Neuroendocrine Carcinoma of the Cervix Without Pulmonary Metastasis. Cureus 12(9): e10728. DOI 10.7759/cureus.10728
Creative Commons License


This work is licensed under a Creative Commons Attribution 4.0 International License.
Mentor/PI Department
Surgery