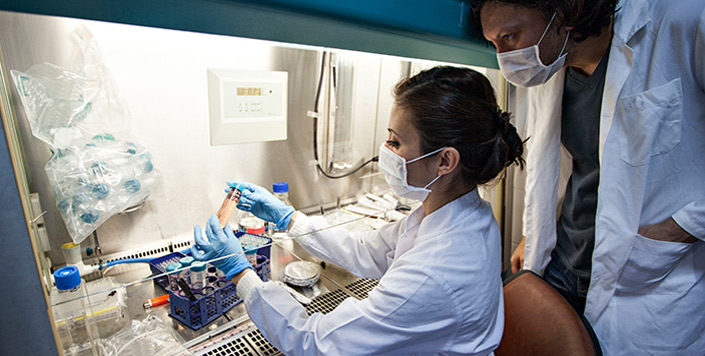 Publication Date
9-30-2020
Abstract
Background and Purpose: Intracranial atherosclerotic disease (ICAD) is a common cause of stroke worldwide. Although there are different endovascular options for the treatment of symptomatic ICAD (sICAD), it is still controversial. Herein, we aim to study the safety and efficacy of a new generation of drug-eluting balloon-mounted stent (DES); Resolute (R) onyx DES in the treatment of sICAD.
Methods:A prospectively maintained neuroendovascular procedures database in a high-volume comprehensive stroke center was reviewed from October 2019 through January 2020. Patients were included if they had sICAD (≥70% stenosis), failed medical management, and underwent intracranial stenting with R-onyx DES. Technical success was defined as the ability to deploy the device at the desired location and achievement of
Results: A total of 18 consecutive patients (mean age, 66.6 years; 44.4% were females and 94.4% were Hispanic) were eligible for the analysis. Indication for treatment was recurrent strokes in 13 and recurrent transient ischemic attack (TIA) in 5. A total of 22 symptomatic lesions with a mean baseline stenosis percent (84.9 ± 9.6) were treated using 23 R-onyx DES in 19 procedures. All procedures were done under general anesthesia with 100% technical success, and no reported periprocedural strokes or death. Among 13 patients who had clinical follow-up, 1 (7.7%) patient had TIA. There were no reported ischemic or hemorrhagic strokes. Angiographic follow-up for 9 (50%) patients showed no in-stent restenosis.
Conclusion: The use of R-onyx DES in the treatment of sICAD is safe with high technical success rates. Large prospective multicenter trials with long-term follow-up are warranted.
Recommended Citation
Hassan AE, Mohammaden MH, Rabah RR and Tekle WG (2020) Initial Experience With the Next-Generation Resolute Onyx Zotarolimus-Eluting Stent in Symptomatic Intracranial Atherosclerotic Disease. Front. Neurol. 11:570100. doi: 10.3389/fneur.2020.570100
Creative Commons License


This work is licensed under a Creative Commons Attribution 4.0 International License.
Publication Title
Frontiers in Neurology
DOI
10.3389/fneur.2020.570100