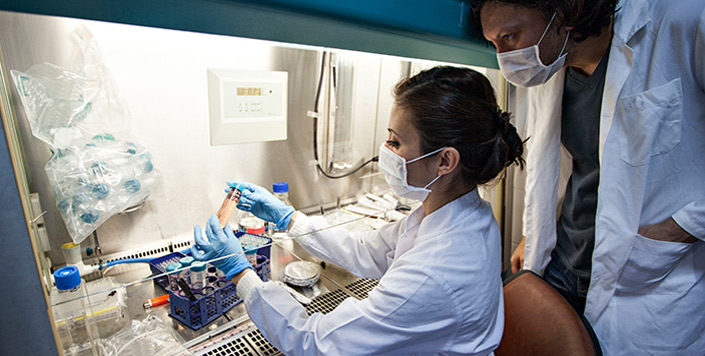 Publication Date
1-21-2021
Abstract
Insulin is an essential hormone that regulates glucose homeostasis and metabolism. Insulin resistance (IR) arises when tissues fail to respond to insulin, and it leads to serious health problems including Type 2 Diabetes (T2D). Obesity is a major contributor to the development of IR and T2D. We previously showed that gene expression of alcohol dehydrogenase 1B (ADH1B) was inversely correlated with obesity and IR in subcutaneous adipose tissue of Mexican Americans. In the current study, a meta-analysis of the relationship between ADH1B expression and BMI in Mexican Americans, African Americans, Europeans, and Pima Indians verified that BMI was increased with decreased ADH1B expression. Using established human subcutaneous pre-adipocyte cell lines derived from lean (BMI < 30 kg m-2) or obese (BMI ≥ 30 kg m-2) donors, we found that ADH1B protein expression increased substantially during differentiation, and overexpression of ADH1B inhibited fatty acid binding protein expression. Mature adipocytes from lean donors expressed ADH1B at higher levels than obese donors. Insulin further induced ADH1B protein expression as well as enzyme activity. Knockdown of ADH1B expression decreased insulin-stimulated glucose uptake. Our findings suggest that ADH1B is involved in the proper development and metabolic activity of adipose tissues and this function is suppressed by obesity.
Recommended Citation
Morales, L. D., Cromack, D. T., Tripathy, D., Fourcaudot, M., Kumar, S., Curran, J. E., Carless, M., Göring, H., Hu, S. L., Lopez-Alvarenga, J. C., Garske, K. M., Pajukanta, P., Small, K. S., Glastonbury, C. A., Das, S. K., Langefeld, C., Hanson, R. L., Hsueh, W. C., Norton, L., Arya, R., … Jenkinson, C. P. (2021). Further evidence supporting a potential role for ADH1B in obesity. Scientific reports, 11(1), 1932. https://doi.org/10.1038/s41598-020-80563-z
Creative Commons License


This work is licensed under a Creative Commons Attribution 4.0 International License.
Publication Title
Scientific Reports
DOI
10.1038/s41598-020-80563-z
Mentor/PI Department
Office of Human Genetics