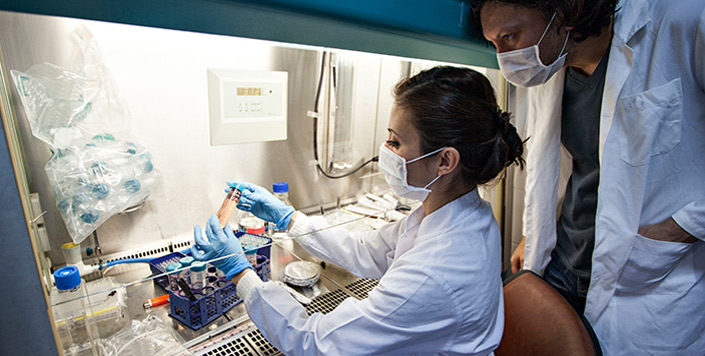 Publication Date
4-9-2018
Abstract
Chemotherapy is one of themajor therapeutic options for cancer treatment. Chemotherapy is often associated with a low therapeutic window due to its poor specificity towards tumor cells/tissues. Antibody-drug conjugate (ADC) technology may provide a potentially new therapeutic solution for cancer treatment. ADC technology uses an antibody-mediated delivery of cytotoxic drugs to the tumors in a targeted manner, while sparing normal cells. Such a targeted approach can improve the tumor-to-normal tissue selectivity and specificity in chemotherapy. Considering its importance in cancer treatment, we aim to review recent efforts for the design and development of ADCs. ADCs are mainly composed of an antibody, a cytotoxic payload, and a linker, which can offer selectivity against tumors, anti-cancer activity, and stability in systemic circulation. Therefore, we have reviewed recent updates and principal considerations behind ADC designs, which are not only based on the identification of target antigen, cytotoxic drug, and linker, but also on the drug-linker chemistry and conjugation site at the antibody. Our review focuses on site-specific conjugation methods for producing homogenous ADCs with constant drug-antibody ratio (DAR) in order to tackle several drawbacks that exists in conventional conjugation methods.
Recommended Citation
Dan, N.; Setua, S.; Kashyap, V.K.; Khan, S.; Jaggi, M.; Yallapu, M.M.; Chauhan, S.C. Antibody-Drug Conjugates for Cancer Therapy: Chemistry to Clinical Implications. Pharmaceuticals 2018, 11, 32. https://doi.org/10.3390/ph11020032
Creative Commons License


This work is licensed under a Creative Commons Attribution 4.0 International License.
Publication Title
Pharmaceuticals
Mentor/PI Department
Immunology and Microbiology