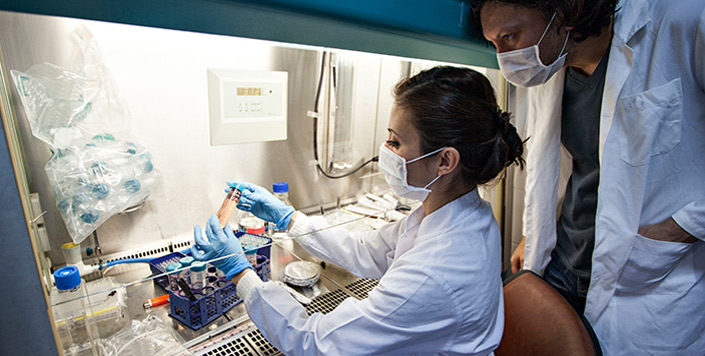 Publication Date
3-14-2019
Abstract
Prostate cancer (PrCa) metastasis is the major cause of mortality and morbidity among men. Metastatic PrCa cells are typically adopted for aberrant glucose metabolism. Thus, chemophores that reprogram altered glucose metabolic machinery in cancer cells can be useful agent for the repression of PrCa metastasis. Herein, we report that cucurbitacin D (Cuc D) effectively inhibits glucose uptake and lactate production in metastatic PrCa cells via modulating glucose metabolism. This metabolic shift by Cuc D was correlated with decreased expression of GLUT1 by its direct binding as suggested by its proficient molecular docking (binding energy -8.5 kcal/mol). Cuc D treatment also altered the expression of key oncogenic proteins and miR-132 that are known to be involved in glucose metabolism. Cuc D (0.1 to 1 µM) treatment inhibited tumorigenic and metastatic potential of human PrCa cells via inducing apoptosis and cell cycle arrest in G2/M phase. Cuc D treatment also showed inhibition of tumor growth in PrCa xenograft mouse model with concomitant decrease in the expression of GLUT1, PCNA and restoration of miR-132. These results suggest that Cuc D is a novel modulator of glucose metabolism and could be a promising therapeutic modality for the attenuation of PrCa metastasis.
Recommended Citation
Sikander, M., Malik, S., Chauhan, N., Khan, P., Kumari, S., Kashyap, V. K., Khan, S., Ganju, A., Halaweish, F. T., Yallapu, M. M., Jaggi, M., & Chauhan, S. C. (2019). Cucurbitacin D Reprograms Glucose Metabolic Network in Prostate Cancer. Cancers, 11(3), 364. https://doi.org/10.3390/cancers11030364
Creative Commons License


This work is licensed under a Creative Commons Attribution 4.0 International License.
Publication Title
Cancers
DOI
10.3390/cancers11030364
Mentor/PI Department
Immunology and Microbiology