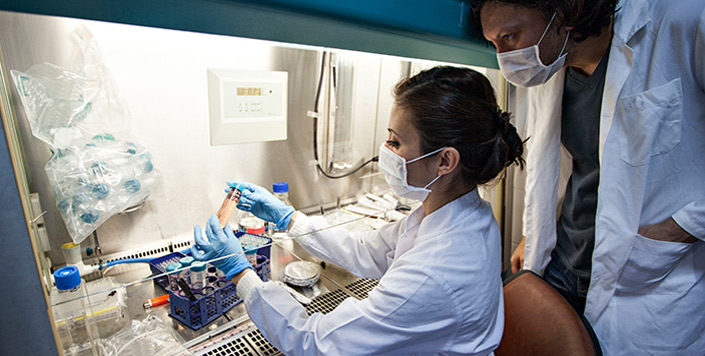 Publication Date
2-3-2016
Abstract
Cervical cancer is one of the most common cancers among women worldwide. Current standards of care for cervical cancer includes surgery, radiation, and chemotherapy. Conventional chemotherapy fails to elicit therapeutic responses and causes severe systemic toxicity. Thus, developing a natural product based, safe treatment modality would be a highly viable option. Curcumin (CUR) is a well-known natural compound, which exhibits excellent anti-cancer potential by regulating many proliferative, oncogenic, and chemo-resistance associated genes/proteins. However, due to rapid degradation and poor bioavailability, its translational and clinical use has been limited. To improve these clinically relevant parameters, we report a poly(lactic-co-glycolic acid) based curcumin nanoparticle formulation (Nano-CUR). This study demonstrates that in comparison to free CUR, Nano-CUR effectively inhibits cell growth, induces apoptosis, and arrests the cell cycle in cervical cancer cell lines. Nano-CUR treatment modulated entities such as miRNAs, transcription factors, and proteins associated with carcinogenesis. Moreover, Nano-CUR effectively reduced the tumor burden in a pre-clinical orthotopic mouse model of cervical cancer by decreasing oncogenic miRNA-21, suppressing nuclear β-catenin, and abrogating expression of E6/E7 HPV oncoproteins including smoking compound benzo[a]pyrene (BaP) induced E6/E7 and IL-6 expression. These superior pre-clinical data suggest that Nano-CUR may be an effective therapeutic modality for cervical cancer.
Recommended Citation
Zaman, M. S. et al. Curcumin Nanoformulation for Cervical Cancer Treatment. Sci. Rep. 6, 20051; doi: 10.1038/srep20051 (2016).
Creative Commons License


This work is licensed under a Creative Commons Attribution 4.0 International License.
Publication Title
Scientific Reports
Mentor/PI Department
Immunology and Microbiology