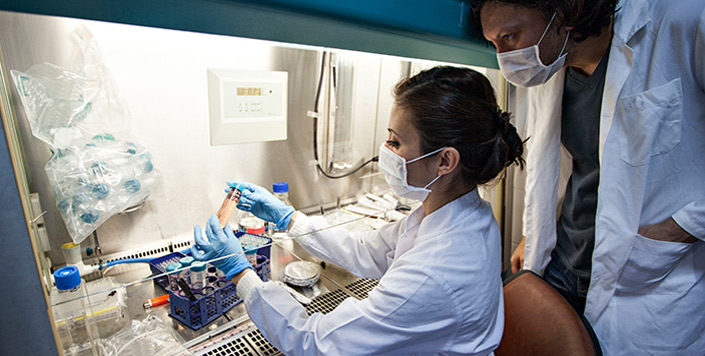 Publication Date
11-8-2016
Abstract
In this study, we for the first time, investigated the potential anti-cancer effects of a novel analogue of cucurbitacin (Cucurbitacin D) against cervical cancer in vitro and in vivo. Cucurbitacin D inhibited viability and growth of cervical cancer cells (CaSki and SiHa) in a dose-dependent manner. IC50 of Cucurbitacin D was recorded at 400 nM and 250 nM in CaSki and SiHa cells, respectively. Induction of apoptosis was observed in Cucurbitacin D treated cervical cancer cells as measured by enhanced Annexin V staining and cleavage in PARP protein. Cucurbitacin D treatment of cervical cancer cells arrested the cell cycle in G1/S phase, inhibited constitutive expression of E6, Cyclin D1, CDK4, pRb, and Rb and induced the protein levels of p21 and p27. Cucurbitacin D also inhibited phosphorylation of STAT3 at Ser727 and Tyr705 residues as well as its downstream target genes c-Myc, and MMP9. Cucurbitacin D enhanced the expression of tumor suppressor microRNAs (miR-145, miRNA-143, and miRNA34a) in cervical cancer cells. Cucurbitacin D treatment (1 mg/kg body weight) effectively inhibited growth of cervical cancer cells derived orthotopic xenograft tumors in athymic nude mice. These results demonstrate the potential therapeutic efficacy of Cucurbitacin D against cervical cancer.
Recommended Citation
Sikander, M., Hafeez, B., Malik, S. et al. Cucurbitacin D exhibits potent anti-cancer activity in cervical cancer. Sci Rep 6, 36594 (2016). https://doi.org/10.1038/srep36594
Creative Commons License


This work is licensed under a Creative Commons Attribution 4.0 International License.
Publication Title
Scientific Reports
Mentor/PI Department
Immunology and Microbiology