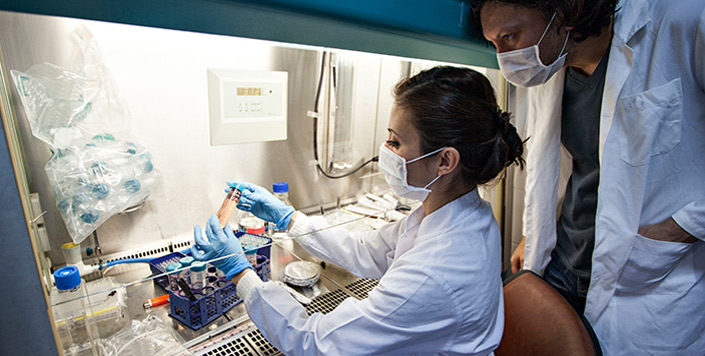 Publication Date
7-8-2019
Abstract
Arterial stiffness and wave reflection predict cardiovascular mortality and morbidity and are associated with renal microvascular disease. We hypothesized that the retinal microvascular traits might be associated with central hemodynamic properties. In 735 randomly recruited Flemish (mean age, 50.3 years; 47.1% women), we derived central pulse pressure and carotid-femoral pulse wave velocity by applanation tonometry and calculated forward (Pf) and backward (Pb) pulse waves, using an automated pressure-based wave separation algorithm. We measured central retinal arteriolar (CRAE) and venular equivalent and their ratio, using IVAN software (Vasculomatic ala Nicola, version 1.1). Mean values for pulse wave velocity (n=554), Pf and Pb were 7.50 m/s, 32.0 mm Hg, and 21.5 mm Hg, respectively. In multivariable-adjusted analyses, CRAE was 4.62 µm and 1.26 µm smaller (P≤0.034) for a 1-SD increment in central mean arterial pressure (+11.3 mm Hg) and central pulse pressure (+15.2 mm Hg); a 1-SD increment in the augmentation ratio (+7.0%), aortic pulse wave velocity (+1.66 m/s), Pf (+10.0 mm Hg), and Pb (+8.5 mm Hg), was associated with smaller CRAE; the association sizes were -1.91 µm, -1.59 µm, -1.45 µm, and -2.38 µm (P≤0.014), respectively. Associations of arteriole-to-venule diameter ratio with the central hemodynamic traits mirrored those of CRAE. None of the multivariable-adjusted associations of central retinal venular diameter with the central hemodynamic traits reached significance with the exception of central diastolic blood pressure (-1.62 µm; P=0.030). In conclusion, in the general population, higher central pulse pressure, pulse wave velocity, Pf, and Pb were associated with smaller CRAE.
Recommended Citation
Wei, F. F., Thijs, L., Yu, C. G., Melgarejo, J. D., Zhang, Z. Y., Maestre, G. E., Struijker-Boudier, H., Verhamme, P., & Staessen, J. A. (2019). Retinal Microvasculature in Relation to Central Hemodynamics in a Flemish Population. Hypertension (Dallas, Tex. : 1979), 74(3), 606–613. https://doi.org/10.1161/HYPERTENSIONAHA.119.13255
Creative Commons License


This work is licensed under a Creative Commons Attribution-NonCommercial-No Derivative Works 4.0 International License.
Publication Title
Hypertension
DOI
10.1161/HYPERTENSIONAHA.119.13255
Mentor/PI Department
Neuroscience