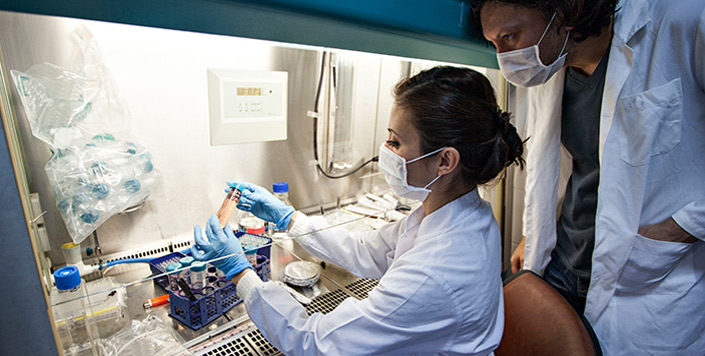 Publication Date
6-3-2015
Abstract
Cissus quadrangularis (CQ) is a perennial rambling shrub of the grape family commonly known as "Hadjora" (in Hindi) probably native to India or Sri Lanka. It is one of the valuable medicines in the Indian Traditional Systems of Medicine because of the presence of several bioactive compounds. However, in the present study we have checked its anticancer activity along with its safety profile on normal skin cells. Apart from this we have generated the spheroid HeLa culture in vitro model for analyzing the CQ extract response on the growth of HeLa tumoroid. From the present findings we have observed that the CQ selectively induces cytotoxicity, ROS liberation and G1 phase cell cycle arrest only in HeLa cancer cells without affecting the normal skin cells at similar dose. CQ also significantly inhibits the growth of tumoroid and finally leads to cell death as revealed by phase contrast microscopy. Therefore, it can be concluded from the present findings that CQ extract shows targeted anticancer activity, though the mechanism of action in support of its exhibited activity needs to be further explored.
Recommended Citation
Sheikh, S., Dhasmana, A., Siddiqui, S., Safia, Haque, E., Kamil, M., Lohani, M., Arshad, M., & Mir, S. S. (2015). Anticancer Activity of Cissus quadrangularis: An in vitro 2D Model Based Study. International Journal of Sciences: Basic and Applied Research (IJSBAR), 23(1), 93–105.
Publication Title
International Journal of Sciences: Basic and Applied Research (IJSBAR)
Mentor/PI Department
Immunology and Microbiology