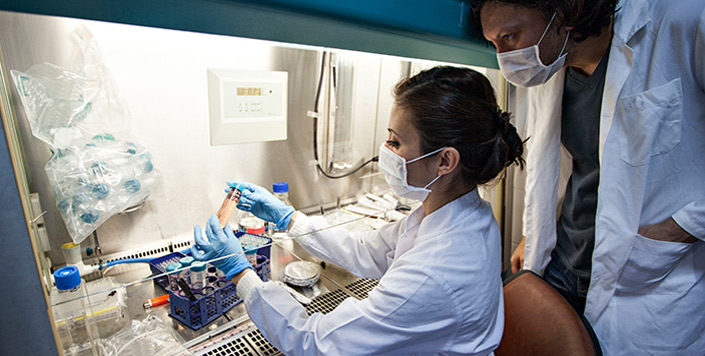 Publication Date
3-13-2021
Abstract
The management of aggressive breast cancer, particularly, triple negative breast cancer (TNBC) remains a formidable challenge, despite treatment advancement. Although newer therapies such as atezolizumab, olaparib, and sacituzumab can tackle the breast cancer prognosis and/or progression, but achieved limited survival benefit(s). The current research efforts are aimed to develop and implement strategies for improved bioavailability, targetability, reduce systemic toxicity, and enhance therapeutic outcome of FDA-approved treatment regimen. This review presents various nanoparticle technology mediated delivery of chemotherapeutic agent(s) for breast cancer treatment. This article also documents novel strategies to employ cellular and cell membrane cloaked (biomimetic) nanoparticles for effective clinical translation. These technologies offer a safe and active targeting nanomedicine for effective management of breast cancer, especially TNBC.
Recommended Citation
Chowdhury, P., Ghosh, U., Samanta, K., Jaggi, M., Chauhan, S. C., & Yallapu, M. M. (2021). Bioactive nanotherapeutic trends to combat triple negative breast cancer. Bioactive materials, 6(10), 3269–3287. https://doi.org/10.1016/j.bioactmat.2021.02.037
Creative Commons License


This work is licensed under a Creative Commons Attribution-NonCommercial-No Derivative Works 4.0 International License.
Publication Title
Bioactive Materials
DOI
10.1016/j.bioactmat.2021.02.037
Mentor/PI Department
Immunology and Microbiology