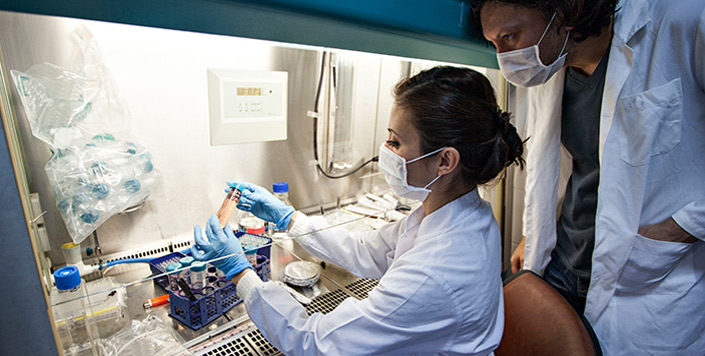 Title
New Developments and Insights in the Improvement of Mycobacterium tuberculosis Vaccines and Diagnostics Within the End TB Strategy
Publication Date
3-25-2021
Abstract
Purpose of review The alignment of sustainable development goals (SDGs) with the End Tuberculosis (TB) strategy provides an integrated roadmap to implement key approaches towards TB elimination. This review summarizes current social challenges for TB control, and yet, recent developments in TB diagnosis and vaccines in the context of the End TB strategy and SDGs to transform global health.
Recent findings Advances in non-sputum based TB biomarkers and whole genome sequencing technologies could revolutionize TB diagnostics. Moreover, synergistic novel technologies such as mRNA vaccination, nanovaccines and promising TB vaccine models are key promising developments for TB prevention and control.
Summary The End TB strategy depends on novel developments in point-of-care TB diagnostics and effective vaccines. However, despite outstanding technological developments in these fields, TB elimination will be unlikely achieved if TB social determinants are not fully addressed. Indeed, the End TB strategy and SDGs emphasize the importance of implementing sustainable universal health coverage and social protection.
Recommended Citation
García, J. I., Allué-Guardia, A., Tampi, R. P., Restrepo, B. I., & Torrelles, J. B. (2021). New Developments and Insights in the Improvement of Mycobacterium tuberculosis Vaccines and Diagnostics Within the End TB Strategy. Current epidemiology reports, 1–13. Advance online publication. https://doi.org/10.1007/s40471-021-00269-2
Publication Title
Curr Epidemiol Rep.
DOI
10.1007/s40471-021-00269-2
Mentor/PI Department
Office of Human Genetics