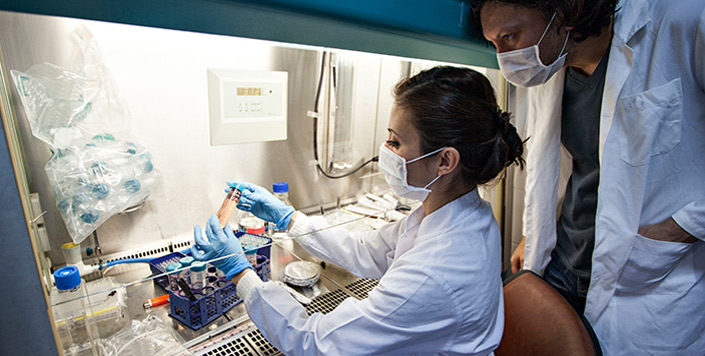 Publication Date
5-3-2021
Abstract
Background: Primary central nervous system (CNS) melanoma is a rare lesion derived from neural crest precursors. While its management is analogous to metastatic spinal melanoma, the literature does not describe this entity clearly in pregnant patients and the unique implications it presents. Here, we describe the case of a pregnant patient who presented with primary CNS melanoma of the cervical spine.
Case Description: A 27-year-old pregnant patient presented with a 3-month history of neck and interscapular pain. MRI of the cervical spine demonstrated a ventral intradural extramedullary mass adjacent to the C2-C3 vertebral bodies causing severe cord compression. The patient was induced at 31 weeks and shortly thereafter developed quadriparesis and became obtunded. The patient underwent emergent right-sided C1 hemilaminectomy, complete C2-C4 laminectomy, and right-sided intradural division of the dentate ligaments for removal of the ventral intradural mass. Full neurological recovery was achieved before discharge. At follow-up, the infant was found to be negative for transplacental metastasis. We performed fractionated radiotherapy 4 weeks after index surgery. Nine months following index surgery, she presented with severe axial neck pain. Radiographs of the cervical spine demonstrated postlaminectomy kyphosis. The patient later underwent a posterior cervical fusion. She was recurrence-free 9 months follow-up.
Conclusion: The differential for intradural extramedullary spinal lesions should include schwannoma, neurofibroma, meningioma, metastasis, and melanoma. Physicians caring for pregnant patients with melanoma should be aware of the potential for transplacental metastasis and perform follow-up for fetal complications.
Recommended Citation
Valenzuela, F., & Desai, S. (2021). Intradural Extramedullary Primary Central Nervous System Melanoma of the Craniovertebral Junction during Pregnancy: Observations and Outcomes. SNI: Neuro-Oncology, 12(198), 4. https://doi.org/10.25259/SNI_743_2020
Creative Commons License


This work is licensed under a Creative Commons Attribution-NonCommercial-Share Alike 4.0 International License.
Publication Title
SNI: Neuro-Oncology
DOI
10.25259/SNI_743_2020
Mentor/PI Department
Surgery