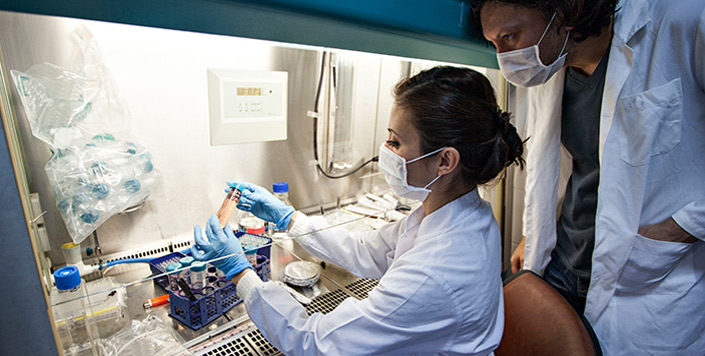 Publication Date
11-17-2021
Abstract
Acquired factor VIII deficiency is a bleeding disorder caused by the presence of autoantibodies against clotting factor VIII. We report a case of a 24-year-old pregnant woman who presented with gross hematuria secondary to acquired factor VIII deficiency in the presence of a previously undiagnosed connective tissue disease. *is article includes a literature review of pregnancy-related cases of acquired factor VIII deficiency. We also reviewed various therapeutic approaches for the management of the acquired factor inhibitor which include achieving hemostasis and elimination of the inhibitor via immunosuppressive agents. *is case report describes the rare presentation of acquired factor VIII deficiency related to pregnancy and highlights the importance of considering a factor VIII inhibitor in the differential diagnosis of patients who present with bleeding and prolonged PTT during the peripartum and postpartum periods.
Recommended Citation
Loftis, C., Dulgheru, E. C., & White, R. (2021). Acquired Factor VIII Deficiency Presenting as Gross Hematuria in a Hispanic, Pregnant Patient with Previously Undiagnosed Connective Tissue Disease. Case reports in rheumatology, 2021, 3666270. https://doi.org/10.1155/2021/3666270
Creative Commons License


This work is licensed under a Creative Commons Attribution 4.0 International License.
Publication Title
Case reports in Rheumatology
Mentor/PI Department
Internal Medicine