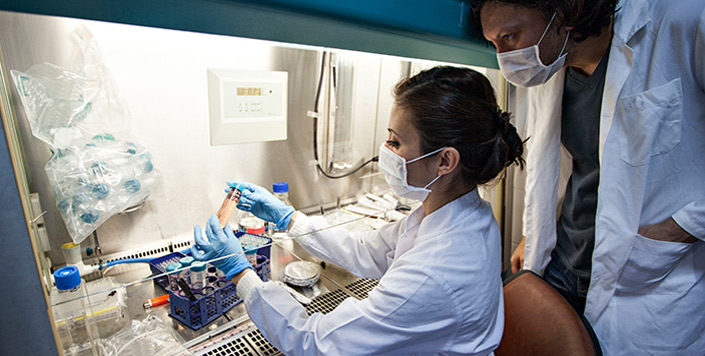 Publication Date
12-2-2021
Abstract
Pancreatic cancer has the worst prognosis and lowest survival rate among all cancers. Pancreatic cancer cells are highly metabolically active and typically reprogrammed for aberrant glucose metabolism; thus they respond poorly to therapeutic modalities. It is highly imperative to understand mechanisms that are responsible for high glucose metabolism and identify natural/synthetic agents that can repress glucose metabolic machinery in pancreatic cancer cells, to improve the therapeutic outcomes/management of pancreatic cancer patients. We have identified a glycoside, steviol that effectively represses glucose consumption in pancreatic cancer cells via the inhibition of the translation initiation machinery of the molecular components. Herein, we report that steviol effectively inhibits the glucose uptake and lactate production in pancreatic cancer cells (AsPC1 and HPAF-II). The growth, colonization, and invasion characteristics of pancreatic cancer cells were also determined by in vitro functional assay. Steviol treatment also inhibited the tumorigenic and metastatic potential of human pancreatic cancer cells by inducing apoptosis and cell cycle arrest in the G1/M phase. The metabolic shift by steviol was mediated through the repression of the phosphorylation of mTOR and translation initiation proteins (4E-BP1, eIF4e, eIF4B, and eIF4G). Overall, the results of this study suggest that steviol can effectively suppress the glucose metabolism and translation initiation in pancreatic cancer cells to mitigate their aggressiveness. This study might help in the design of newer combination therapeutic strategies for pancreatic cancer treatment.
Recommended Citation
Kumari, S.; Sikander, M.; Malik, S.; Tripathi, M.K.; Hafeez, B.B.; Yallapu, M.M.; Chauhan, S.C.; Khan, S.; Jaggi, M. Steviol Represses Glucose Metabolism and Translation Initiation in Pancreatic Cancer Cells. Biomedicines 2021, 9, 1814. https:// doi.org/10.3390/biomedicines9121814
Creative Commons License


This work is licensed under a Creative Commons Attribution 4.0 International License.
Publication Title
Biomedicines
DOI
10.3390/biomedicines9121814
Mentor/PI Department
Immunology and Microbiology