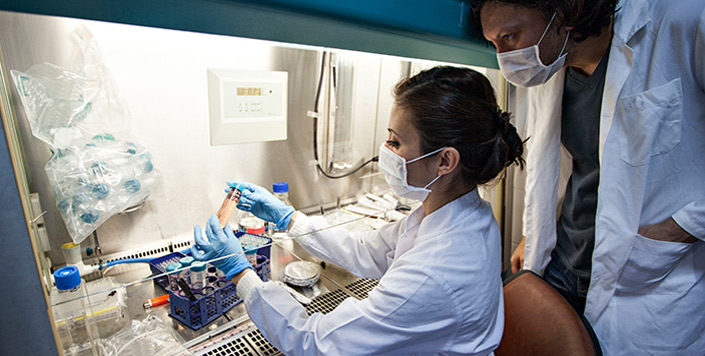 Title
Intracranial Atherosclerotic Disease: Current Concepts in Medical and Surgical Management
Publication Date
11-16-2021
Abstract
Purpose of the review: This article reviews the current concepts in intracranial atherosclerotic disease (ICAD) as a common etiology of ischemic stroke; pathophysiologic mechanisms of ischemic stroke; diagnostic evaluation; and therapeutic modalities, including maximal medical therapy (MMT), percutaneous transluminal angioplasty and stenting (PTAS), and bypass surgery.
Recent findings: Data from recent studies demonstrate that proper patient selection and timing of procedure and standardized PTAS techniques by experienced operators resulted in acceptably low periprocedural adverse events for patients who failed MMT.
Summary: ICAD is a common cause of ischemic stroke. Complex pathology and high rates of recurrent and disabling ischemic strokes despite currently available treatments make ICAD the most challenging to treat of all ischemic stroke etiologies. Randomized trials previously showed that MMT, which involves the use of combinations of antiplatelet medications, targeted control of hypertension and serum low-density lipoprotein cholesterol, and adequate management of body weight through lifestyle modification, was superior to PTAS in decreasing rates of recurrent ischemic strokes from symptomatic ICAD. MMT performed better than expected, while periprocedural complications were significantly higher than expected in PTAS. Meanwhile, high rates of recurrent ischemic stroke despite MMT remain a great challenge. New clinical evidence continues to emerge on a safer application of PTAS, which is currently offered to a subset of patients who present with recurrent ischemic strokes despite MMT.
Recommended Citation
Tekle, W. G., & Hassan, A. E. (2021). Intracranial Atherosclerotic Disease: Current Concepts in Medical and Surgical Management. Neurology, 97(20 Supplement 2), S145–S157. https://doi.org/10.1212/WNL.0000000000012805
Publication Title
Neurology
DOI
10.1212/WNL.0000000000012805
Mentor/PI Department
Neurology