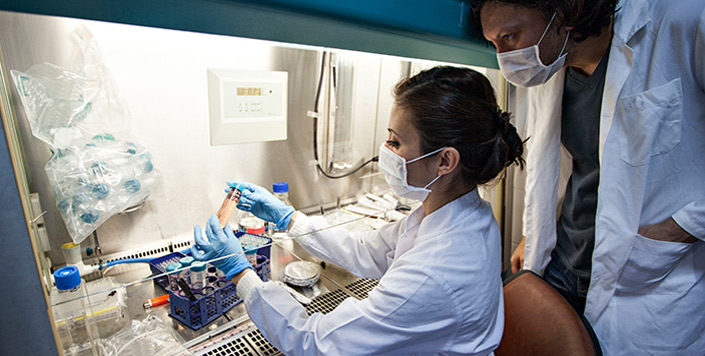 Abstract
Diabetic Retinopathy (DR) is a leading cause of blindness in the U.S. However, not much is known of underlying molecular mechanism and how oxidative stress contributes to its development. In the present study, we investigated the involvement of TGFβ signaling pathway on the effect of oxidative stress on VEGF secretion and viability of retinal cells. VEGF is the hallmark that exacerbates DR progression in prolonged diabetes. Some major concerns that have arisen are the underlying effects of antioxidants in elevating VEGF secretion in diabetes. In this study, we evaluated how hypoxia (or low oxygen) impacts viability and VEGF secretion using 661W cone photoreceptor cells. Confluent 661W cells were grown in 5.5 mM normal or 30 mM high glucose, as well as subjected to CoCl2 to induce hypoxia. After treatment for 24 hours, conditioned media were collected for ELISA measurement to determine the amount of protein (VEGF) secretion. Viable cell numbers were also recorded. High glucose did not induce significant changes in viable cell number nor VEGF concentration in cell media. However, hypoxia condition resulted in a three-fold decrease in viable cell numbers and a three-fold increase in VEGF concentration. Furthermore, treatment with two TGFβ inhibitors: SMAD 3, SIS (or Inhibitor 1) and TGFβ receptor 1 kinase inhibitor (or Inhibitor 2) resulted in a reversal of hypoxia-induced changes. These results strongly suggest that TGFβ signaling pathway mediates hypoxia-induced retinal cell viability and VEGF secretion. Further translational research studies will provide evidence to identify appropriate and effective pharmaceutical targets in this molecular pathway to mitigate the development of DR.
Recommended Citation
Rodriguez R, Lowe, K, Keniry M, Tsin A. Involvement of TGFβ signaling pathway in oxidative stress and diabetic retinopathy. Arch Clin Exp Ophthalmol 2021; 3(2):23-28.
Creative Commons License


This work is licensed under a Creative Commons Attribution 4.0 International License.
Publication Title
Arch Clin Exp Ophthalmol
Mentor/PI Department
Molecular Science