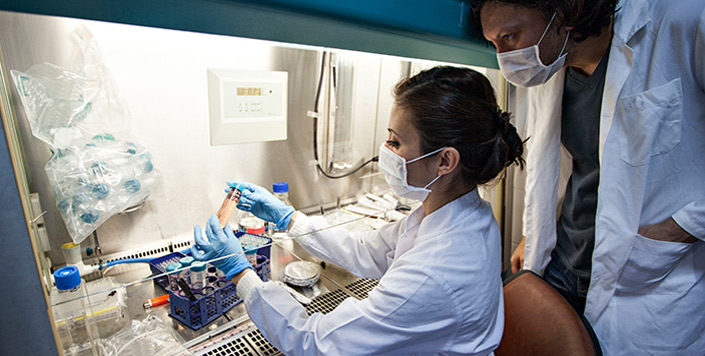 Publication Date
2-24-2022
Abstract
The Alzheimer's Association hosted the second Latinos & Alzheimer's Symposium in May 2021. Due to the COVID-19 pandemic, the meeting was held online over 2 days, with virtual presentations, discussions, mentoring sessions, and posters. The Latino population in the United States is projected to have the steepest increase in Alzheimer's disease (AD) in the next 40 years, compared to other ethnic groups. Latinos have increased risk for AD and other dementias, limited access to quality care, and are severely underrepresented in AD and dementia research and clinical trials. The symposium highlighted developments in AD research with Latino populations, including advances in AD biomarkers, and novel cognitive assessments for Spanish-speaking populations, as well as the need to effectively recruit and retain Latinos in clinical research, and how best to deliver health-care services and to aid caregivers of Latinos living with AD.
Recommended Citation
Quiroz, Y. T., Solis, M., Aranda, M. P., Arbaje, A. I., Arroyo-Miranda, M., Cabrera, L. Y., Carrasquillo, M. M., Corrada, M. M., Crivelli, L., Diminich, E. D., Dorsman, K. A., Gonzales, M., González, H. M., Gonzalez-Seda, A. L., Grinberg, L. T., Guerrero, L. R., Hill, C. V., Jimenez-Velazquez, I. Z., Guerra, J., Lopera, F., … Sexton, C. (2022). Addressing the disparities in dementia risk, early detection and care in Latino populations: Highlights from the second Latinos & Alzheimer's Symposium. Alzheimer's & dementia : the journal of the Alzheimer's Association, 10.1002/alz.12589. Advance online publication. https://doi.org/10.1002/alz.12589
Creative Commons License


This work is licensed under a Creative Commons Attribution-NonCommercial-No Derivative Works 4.0 International License.
Publication Title
Alzheimer's & Dementia
Mentor/PI Department
Neuroscience