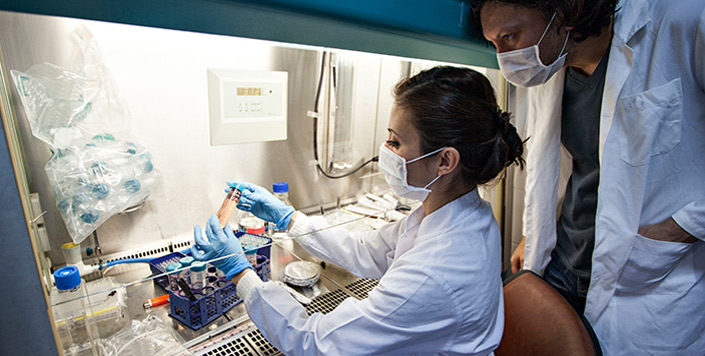 Title
Safety and efficacy of transcranial direct current stimulation in upper extremity rehabilitation after tetraplegia: protocol of a multicenter randomized, clinical trial
Publication Date
3-5-2022
Abstract
Study design
A multisite, randomized, controlled, double-blinded phase I/II clinical trial.
Objective
The purpose of this clinical trial is to evaluate the safety, feasibility and efficacy of pairing noninvasive transcranial direct current stimulation (tDCS) with rehabilitation to promote paretic upper extremity recovery and functional independence in persons living with chronic cervical spinal cord injury (SCI).
Setting
Four-site trial conducted across Cleveland Clinic, Louis Stokes Veterans Affairs Medical Center of Cleveland and MetroHealth Rehabilitation Rehabilitation Institute of Ohio, and Kessler Foundation of New Jersey.
Methods
Forty-four adults (age ≥18 years) with tetraplegia following cervical SCI that occurred ≥1-year ago will participate. Participants will be randomly assigned to receive anodal tDCS or sham tDCS given in combination with upper extremity rehabilitation for 15 sessions each over 3–5 weeks. Assessments will be made twice at baseline separated by at least a 3-week interval, once at end-of-intervention, and once at 3-month follow-up.
Primary outcome measure(s)
Primary outcome measure is upper extremity motor impairment assessed using the Graded Redefined Assessment of Strength, Sensibility and Prehension (GRASSP) scale. Functional abilities will be assessed using Capabilities of Upper Extremity-Test (CUE-T), while functional independence and participation restrictions will be evaluated using the self-care domain of Spinal Cord Independent Measure (SCIM), and Canadian Occupational Performance Measure (COPM).
Secondary outcome measures
Treatment-associated change in corticospinal excitability and output will also be studied using transcranial magnetic stimulation (TMS) and safety (reports of adverse events) and feasibility (attrition, adherence etc.) will also be evaluated.
Trial registration
ClincalTrials.gov identifier NCT03892746. This clinical trial is being performed at four sites within the United States: Cleveland Clinic (lead site), Louis Stokes Cleveland Veterans Affairs Medical Center (VAMC) and MetroHealth Rehabilitation Institute in Ohio, and Kessler Foundation in New Jersey. The U.S. Army Medical Research Acquisition Activity, 820 Chandler Street, Fort Detrick MD 21702-5014 is the awarding and administering acquisition office.
Recommended Citation
Arora, T., O'Laughlin, K., Potter-Baker, K., Kirshblum, S., Kilgore, K., Forrest, G. F., Bryden, A. M., Wang, X., Henzel, M. K., Li, M., Perlic, K., Richmond, M. A., Pundik, S., Bethoux, F., Frost, F., & Plow, E. B. (2022). Safety and efficacy of transcranial direct current stimulation in upper extremity rehabilitation after tetraplegia: protocol of a multicenter randomized, clinical trial. Spinal cord, 1–5. Advance online publication. https://doi.org/10.1038/s41393-022-00768-z
Publication Title
Spinal Cord
DOI
10.1038/s41393-022-00768-z
Mentor/PI Department
Neuroscience