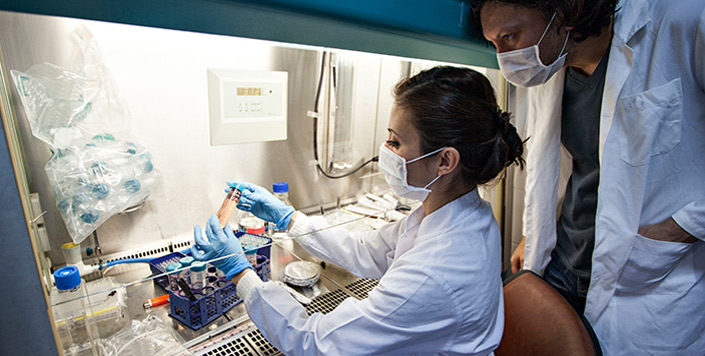 Publication Date
5-5-2022
Abstract
Glioblastoma multiforme (GBM) is one of the deadliest cancers of the brain. Its ability to infiltrate healthy brain tissues renders it difficult to remove surgically. Furthermore, it exhibits high rates of radio- and chemoresistance, making the survival rates of patients with GBM poor. Therefore, novel effective therapies for GBM remain urgently in demand. Niclosamide is an anti-helminthic drug and recently it has been receiving attention due to its reported anticancer effects in cancer models, including GBM. Furthermore, camptothecin (CPT) is a naturally-occurring alkaloid and has been previously reported to be a potential chemotherapeutic agent by targeting the nuclear topoisomerase I. In the present study, the possible combined chemotherapeutic effects of niclosamide and CPT on the human glioblastoma cell line U87 MG was investigated by MTT assay and western blot analysis. Niclosamide exhibited synergistic activities with CPT to suppress the proliferation of U87 MG cells. Additionally, niclosamide suppressed cell proliferation and induced cell death mainly by triggering ER stress and autophagy, whilst CPT induced cell apoptosis mainly through p53-mediated mitochondrial dysfunction and activation of the MAPK (ERK/JNK) pathways. Overall, these findings suggest that co-administration of niclosamide and CPT may provide a novel therapeutic treatment strategy for GBM.
Recommended Citation
Valdez, L., Cheng, B., Gonzalez, D., Rodriguez, R., Campano, P., Tsin, A., & Fang, X. (2022). Combined treatment with niclosamide and camptothecin enhances anticancer effect in U87 MG human glioblastoma cells. Oncotarget, 13, 642–658. https://doi.org/10.18632/oncotarget.28227
Creative Commons License


This work is licensed under a Creative Commons Attribution 4.0 International License.
Publication Title
Oncotarget
DOI
10.18632/oncotarget.28227
Mentor/PI Department
Molecular Science