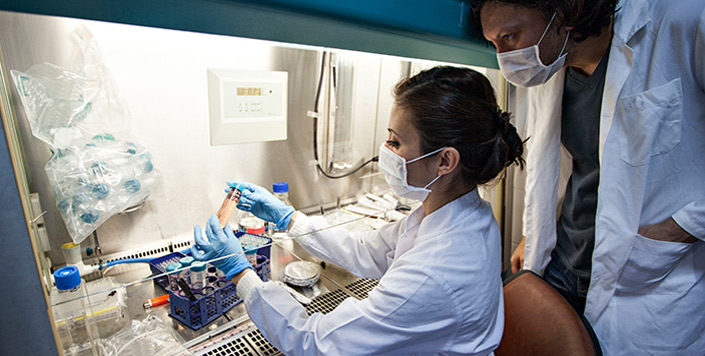 Abstract
Magnetic nanoparticles (MNPs) play a vital role for improved imaging applications. Recently, a number of studies demonstrate MNPs can be applied for targeted delivery, sustained release of therapeutics, and hyperthermia. Based on stable particle size and shape, biocompatibility, and inherent contrast enhancement characteristics, MNPs have been encouraged for pre-clinical studies and human use. As a theranostic platform development, MNPs need to balance both delivery and imaging aspects. Thus, this review provides significant insight and advances in the theranostic role of MNPs through the documentation of unique magnetic nanoparticles used in prostate cancer, their interaction with prostate cancer cells, in vivo fate, targeting, and biodistribution. Specific and custom-made applications of various novel nanoformulations in prostate cancer are discussed.
Recommended Citation
Chowdhury, P., Roberts, A. M., Khan, S., Hafeez, B. B., Chauhan, S. C., Jaggi, M., & Yallapu, M. M. (2017). Magnetic nanoformulations for prostate cancer. Drug discovery today, 22(8), 1233–1241. https://doi.org/10.1016/j.drudis.2017.04.018
Creative Commons License


This work is licensed under a Creative Commons Attribution-NonCommercial-No Derivative Works 4.0 International License.
Publication Title
Drug Discovery Today
DOI
10.1016/j.drudis.2017.04.018
Mentor/PI Department
Immunology and Microbiology