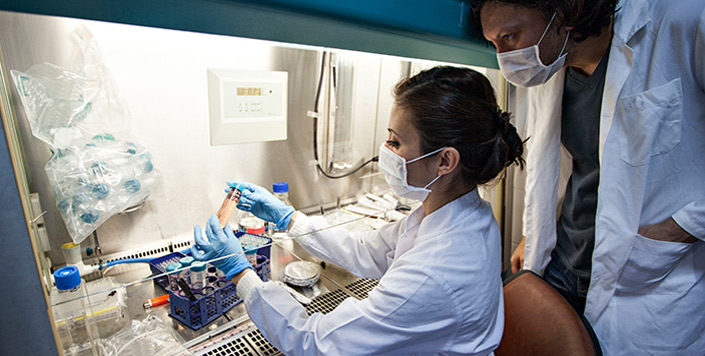 Publication Date
7-15-2022
Abstract
Cervical cancer (CC) is a preventable disease using proven interventions, specifically prophylactic vaccination, pervasive disease screening, and treatment, but it is still the most frequently diagnosed cancer in women worldwide. Patients with advanced or metastatic CC have a very dismal prognosis and current therapeutic options are very limited. Therefore, understanding the mechanism of metastasis and discovering new therapeutic targets are crucial. New sequencing tools have given a full visualization of the human transcriptome's composition. Non-coding RNAs (NcRNAs) perform various functions in transcriptional, translational, and post-translational processes through their interactions with proteins, RNA, and even DNA. It has been suggested that ncRNAs act as key regulators of a variety of biological processes, with their expression being tightly controlled under physiological settings. In recent years, and notably in the past decade, significant effort has been made to examine the role of ncRNAs in a variety of human diseases, including cancer. Therefore, shedding light on the functions of ncRNA will aid in our better understanding of CC. In this review, we summarize the emerging roles of ncRNAs in progression, metastasis, therapeutics, chemoresistance, human papillomavirus (HPV) regulation, metabolic reprogramming, diagnosis, and as a prognostic biomarker of CC.We also discussed the role of ncRNA in the tumor microenvironment and tumor immunology, including cancer stem cells (CSCs) in CC.We also address contemporary technologies such as antisense oligonucleotides, CRISPR–Cas9, and exosomes, as well as their potential applications in targeting ncRNAs to manage CC.
Recommended Citation
Parashar, D.; Singh, A.; Gupta, S.; Sharma, A.; Sharma, M.K.; Roy, K.K.; Chauhan, S.C.; Kashyap, V.K. Emerging Roles and Potential Applications of Non-Coding RNAs in Cervical Cancer. Genes 2022, 13, 1254. https://doi.org/10.3390/ genes13071254
Creative Commons License


This work is licensed under a Creative Commons Attribution 4.0 International License.
DOI
10.3390/genes13071254