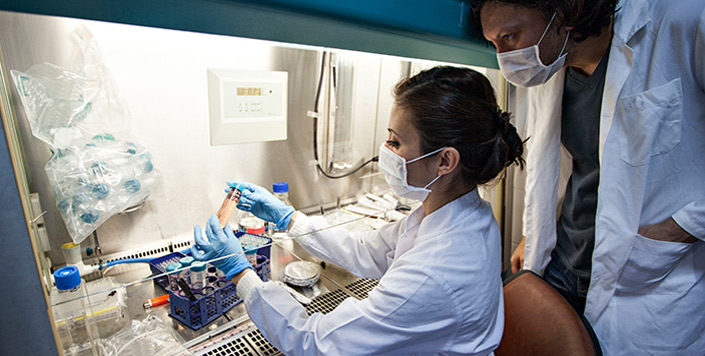 Publication Date
2-29-2016
Abstract
Cell-surface protein endocytosis is critically involved in the regulation of organismal homeostasis, immune responses, development and neurotransmission [1,2,3,4]. Mechanisms underlying the endocytosis of cell surface proteins have been extensively investigated. However, until very recently no study has reported how non-internalized cell surface proteins may behave following endocytosis of same type of proteins. Here, we highlight findings that regulated NMDA receptor (NMDAR) internalization not only reduces the amount of NMDARs expressed on neuronal surface but also through activating PKD1 pathway phosphorylates and down-regulates remaining (non-internalized) surface NMDARs. This down-regulation of remaining surface NMDARs plays a critical role in the modulation of NMDAR-mediated synaptic responses by NMDAR internalization.
Recommended Citation
Yu, X. M., Fang, X. Q., & Jiang, X. H. (2016). NMDA receptor internalization down-regulates NMDA receptor-mediated synaptic responses through the inhibition of remaining (non-internalized) surface NMDA receptors. Neurotransmitter, 3. doi.org/10.14800/nt.1192
Creative Commons License


This work is licensed under a Creative Commons Attribution 4.0 International License.
Publication Title
Neurotransmitter
Mentor/PI Department
Molecular Science