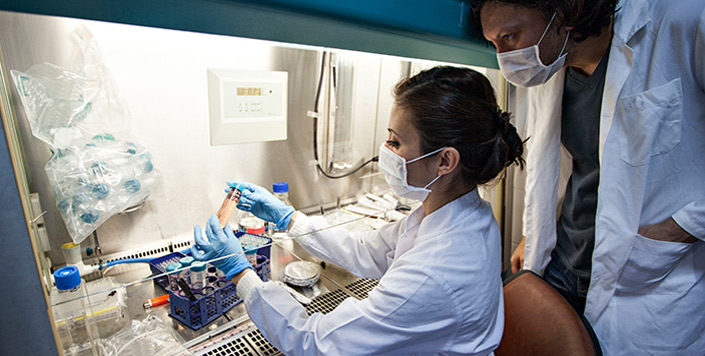 Abstract
Nitric oxide (NO) is an important signaling molecule and a component of the inflammatory cascade. Besides, it is also involved in tumorigenesis. Aberrant upregulation and activation of the ERK cascade by NO often leads to tumor cell development. However, the role of ERK inactivation induced by the negative regulation of NO during apoptosis is not completely understood. In this study, treatment of A549 and PC9 human lung adenocarcinoma cell lines with cordycepin led to a reduction in their viability. Analysis of the effect of cordycepin treatment on ERK/Slug signaling activity in the A549 cell line revealed that LPS-induced inflammatory microenvironments could stimulate the expression of TNF-α, CCL5, IL-1β, IL-6, IL-8 and upregulate NO, phospho-ERK (p-ERK), and Slug expression. In addition, constitutive expression of NO was observed. Cordycepin inhibited LPS-induced stimulation of iNOS, NO, p-ERK, and Slug expression. L-NAME, an inhibitor of NOS, inhibited p-ERK and Slug expression. It was also found that cordycepin-mediated inhibition of ERK downregulated Slug, whereas overexpression of ERK led to an upregulation of Slug levels in the cordycepin-treated A549 cells. Inhibition of Slug by siRNA induced Bax and caspase-3, leading to cordycepin-induced apoptosis. Cordycepin-mediated inhibition of ERK led to a reduction in phospho-GSK3β (p-GSK3β) and Slug levels, whereas LiCl, an inhibitor of GSK3β, upregulated p-GSK3β and Slug. Overall, the results obtained indicate that cordycepin inhibits the ERK/Slug signaling pathway through the activation of GSK3β which, in turn, upregulates Bax, leading to apoptosis of the lung cancer cells.
Recommended Citation
Hwang, J. H., Park, S. J., Ko, W. G., Kang, S. M., Lee, D. B., Bang, J., Park, B. J., Wee, C. B., Kim, D. J., Jang, I. S., & Ko, J. H. (2017). Cordycepin induces human lung cancer cell apoptosis by inhibiting nitric oxide mediated ERK/Slug signaling pathway. American journal of cancer research, 7(3), 417–432.
Creative Commons License


This work is licensed under a Creative Commons Attribution-NonCommercial 4.0 International License
Publication Title
American Journal of Cancer Research
Mentor/PI Department
Molecular Science